Day 4 Albuquerque – Santa Fe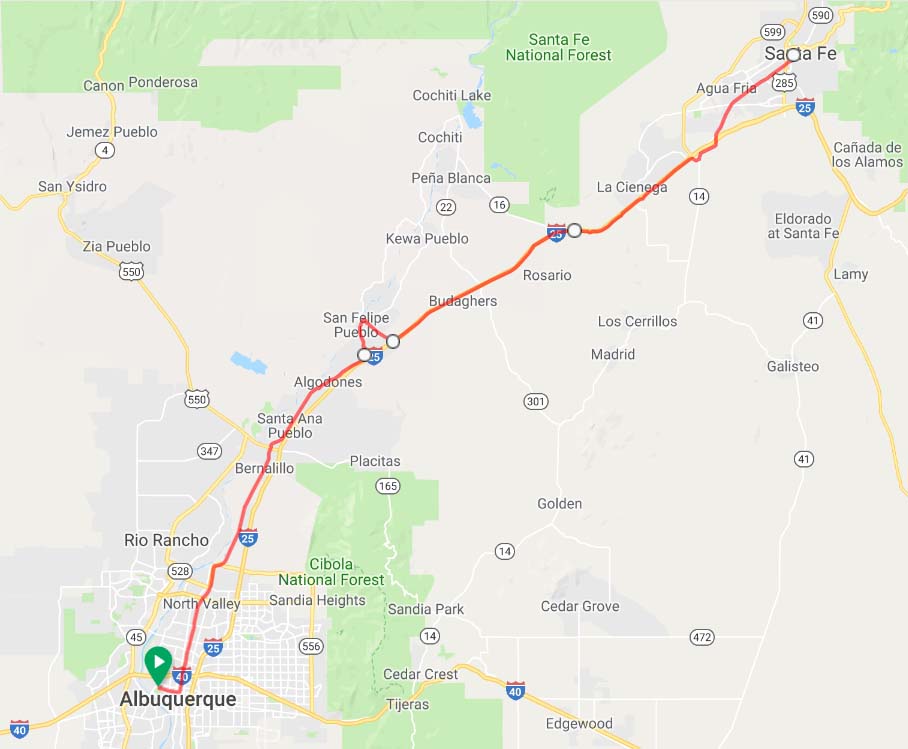 We walked around old town Albq. in the morning before taking off for Santa Fe and an afternoon of Rest and Relaxation.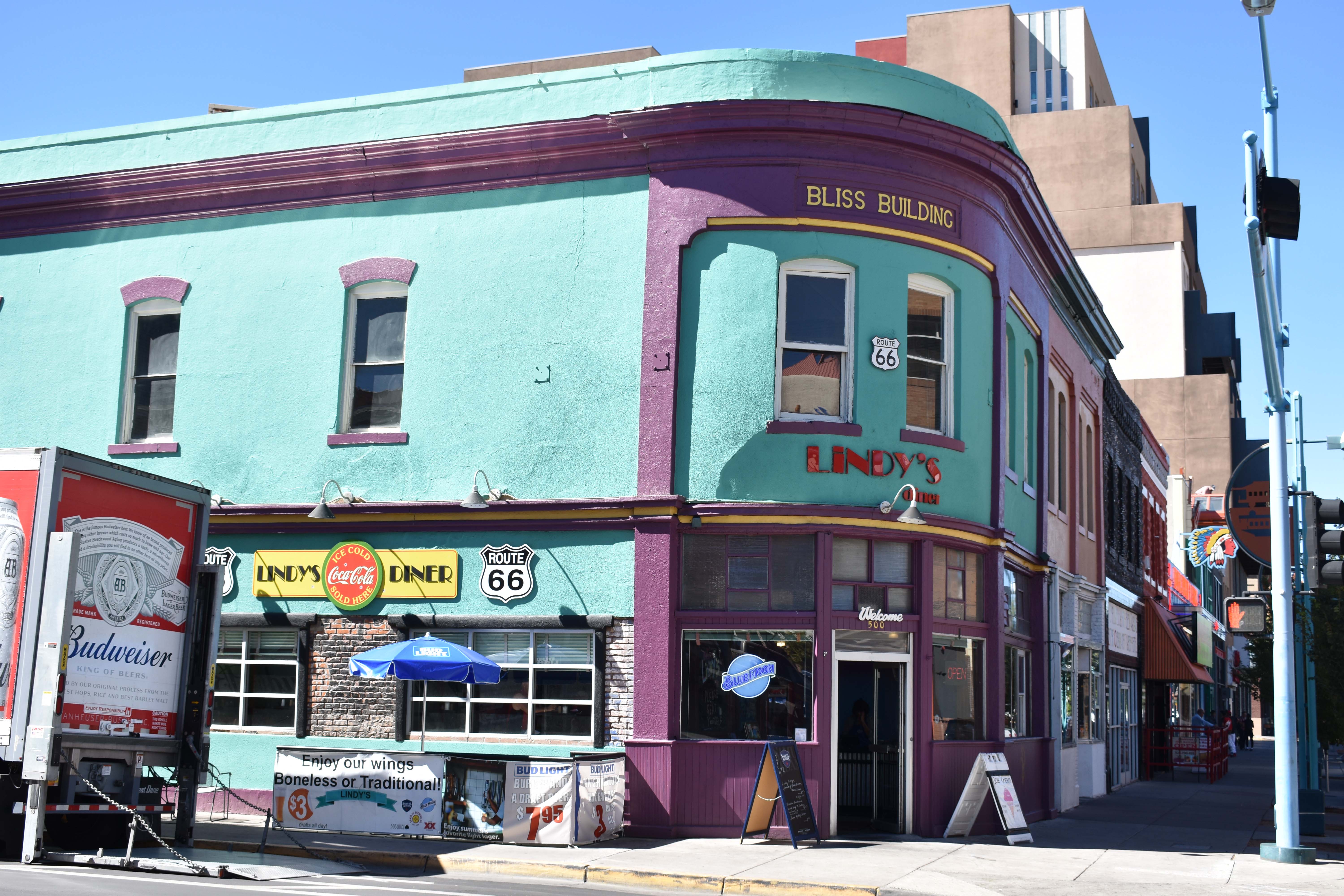 The KiMo Theatre was built in 1927 and restoration began in 1977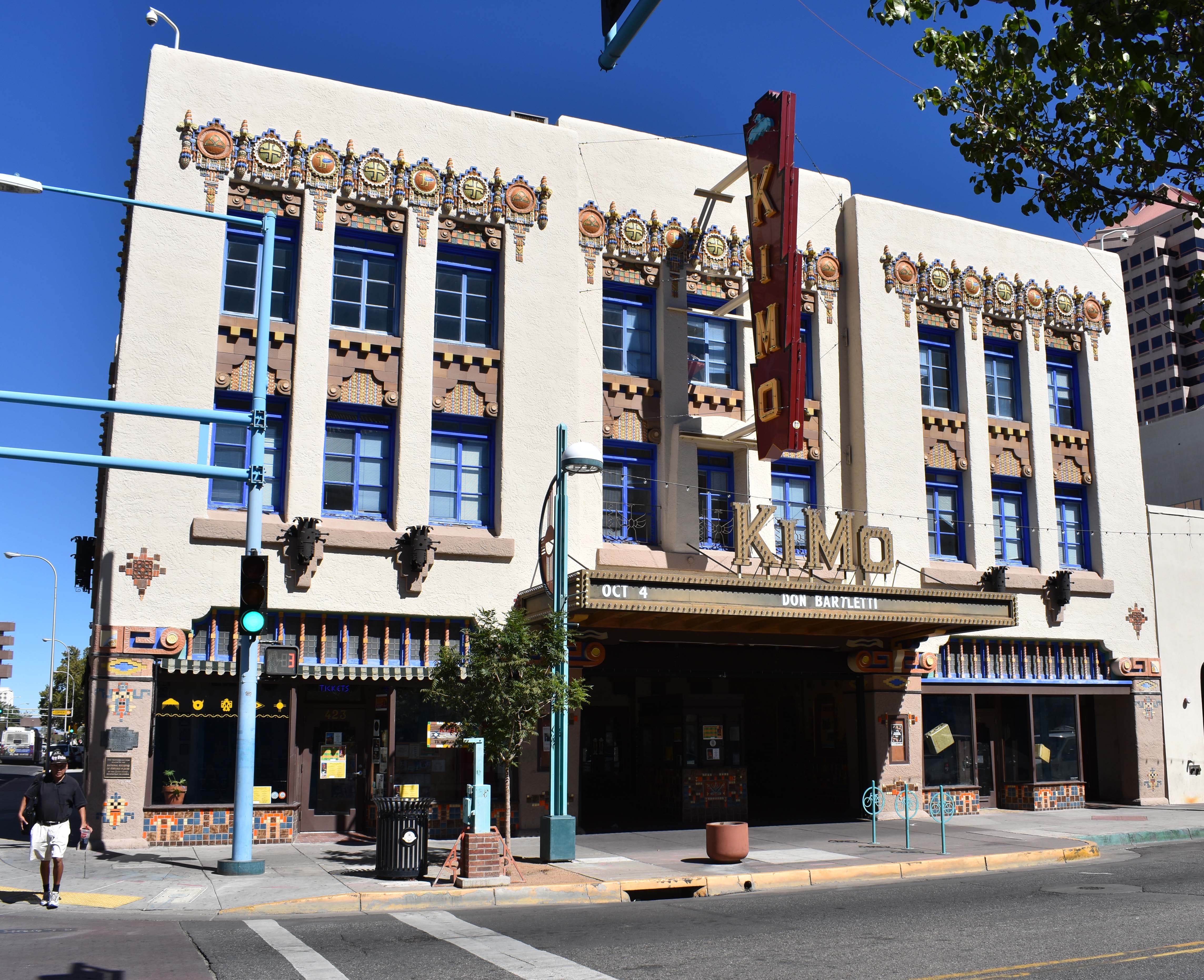 ********************************************************************************
Santa Fe
Checked in to the La Palomas and grabbed a quick nap.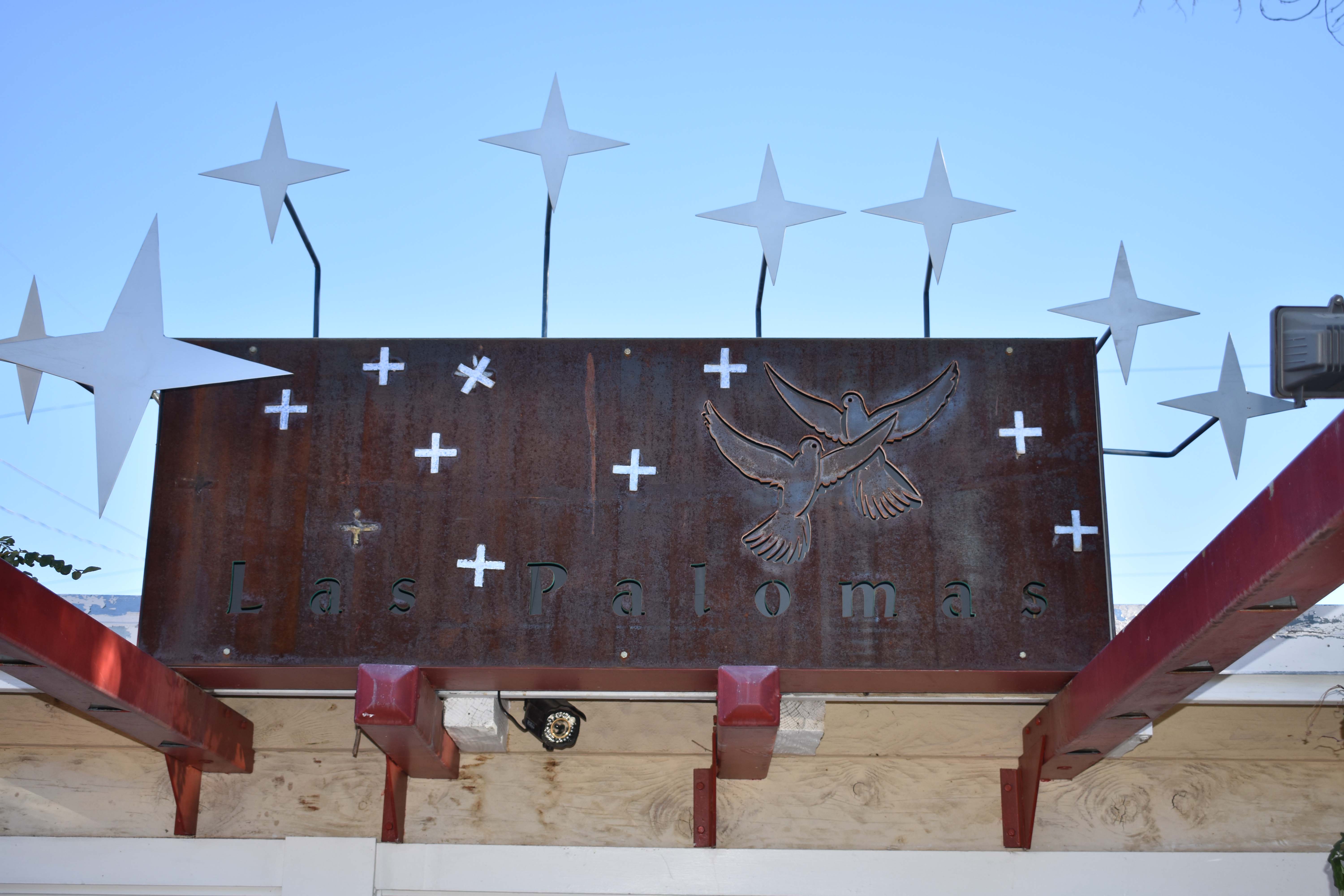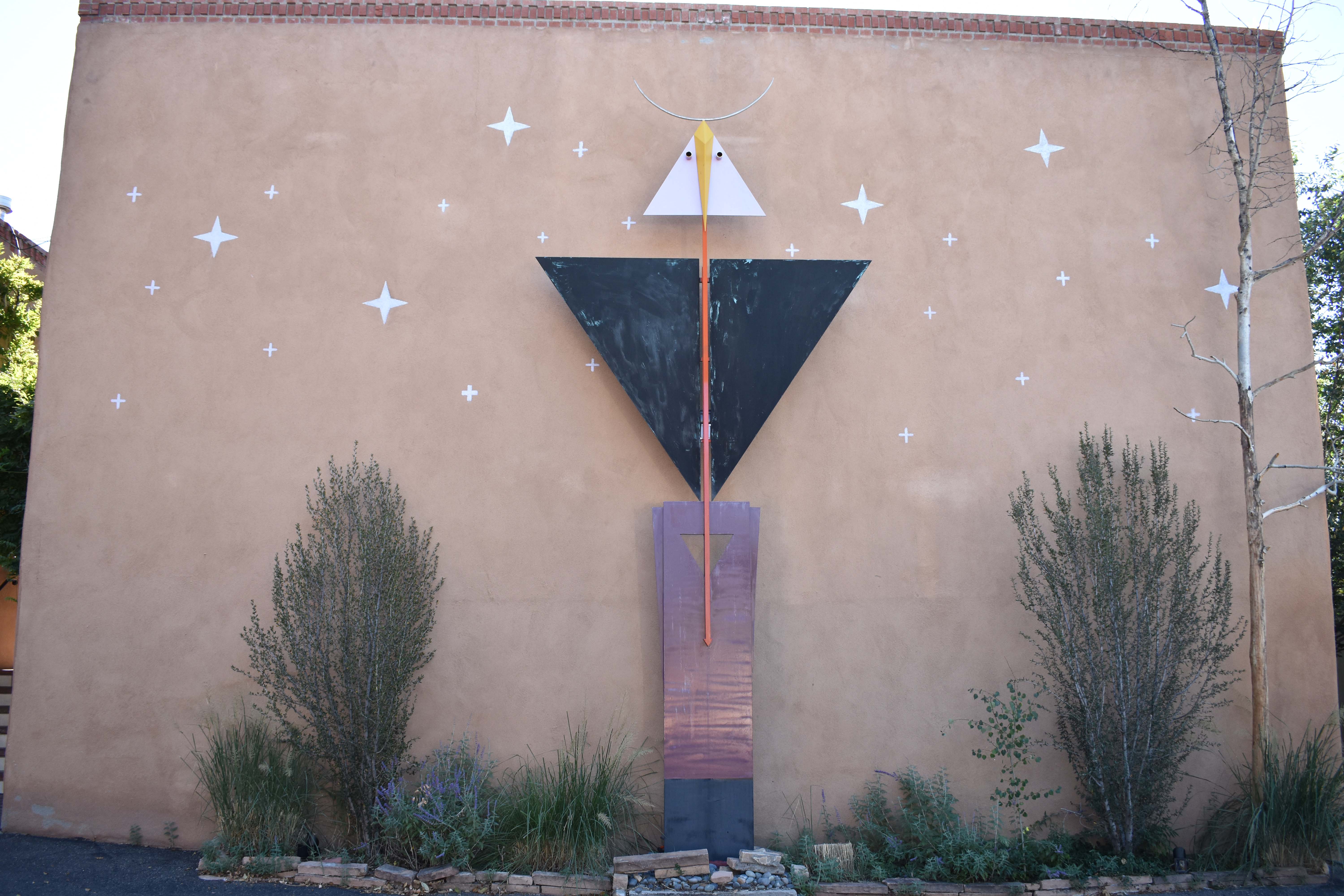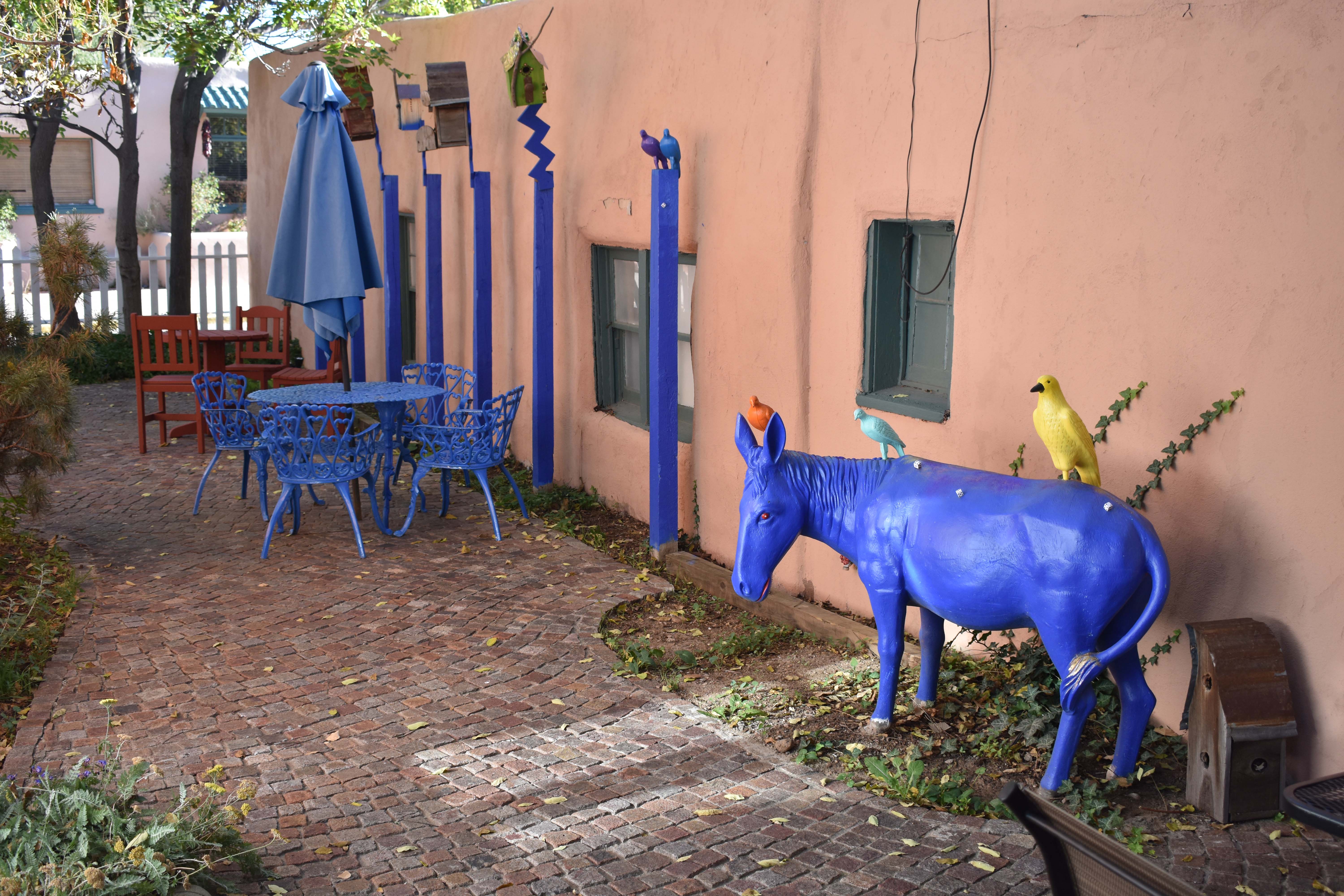 Had a forgettable dinner at a restaurant within walking distance of our room. Afterwards we strolled through the old town plaza.
It's been at least 25 years since we were last in Santa Fe and to say that it has changed would be a huge understatement. A lot of upscale stores with ritzy stuff that we didn't even know we needed.
Hmmmmm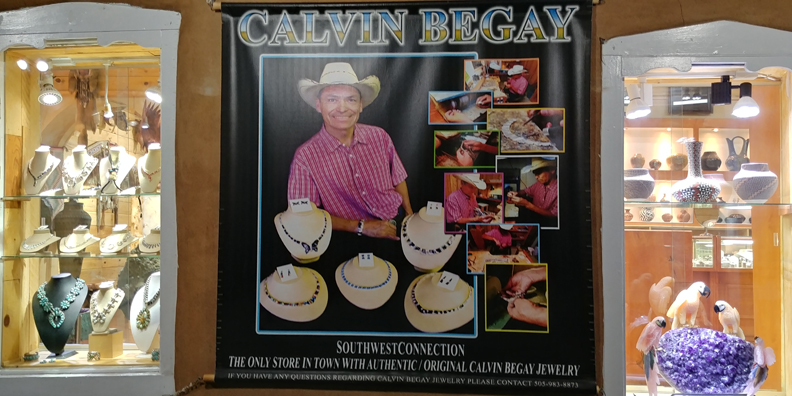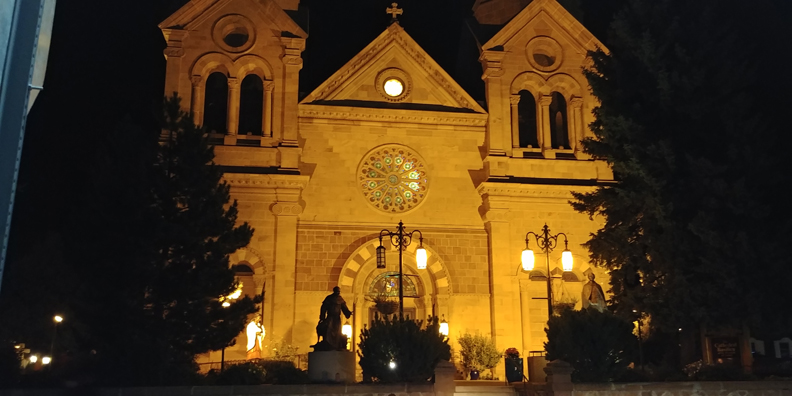 In 1925 Fred Harvey leased the property and made the La Fonda inn a Harvey House, a hotel chain noted for its high standards, fine dining and the signature "Harvey Girls," a staff of exceptionally well-trained waitresses. The company supported women and people of color in the workplace far ahead of its time.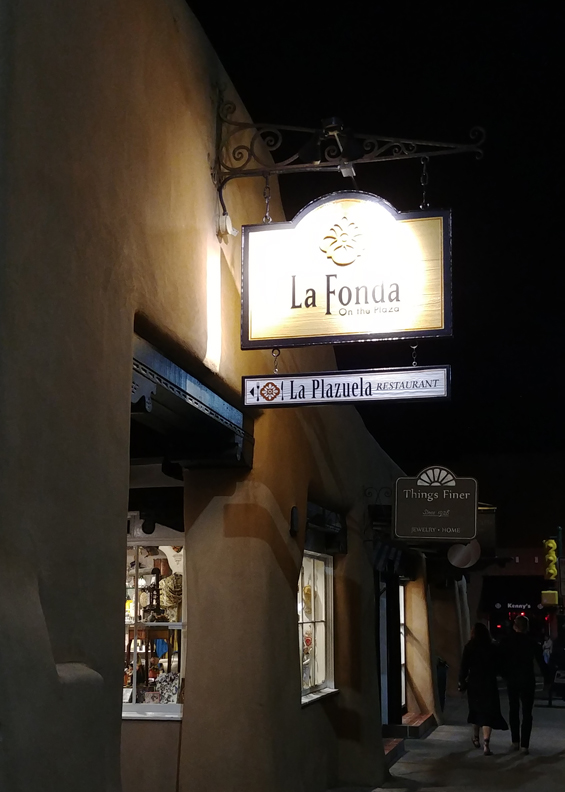 Along the way we found the Noisy Water Winery tasting room so we sampled their wares and bought more than we needed.
On the way back to our room we encountered a police officer who asked if we had seen any suspicious characters on the street. He apparently was looking for a purse snatcher and hoped we might have seen something. being the wise ass that I am I told him the only unusual person we had encountered had a flashlight and a badge……thankfully he had a sense of humor.
********************************************************************************