Day 3 Holbrook to Albuquerque
Pried ourselves out of bed in preparation for another adventurous day on the road.
We prowled around the property taking pics of some of the old neglected classic cars
before heading out.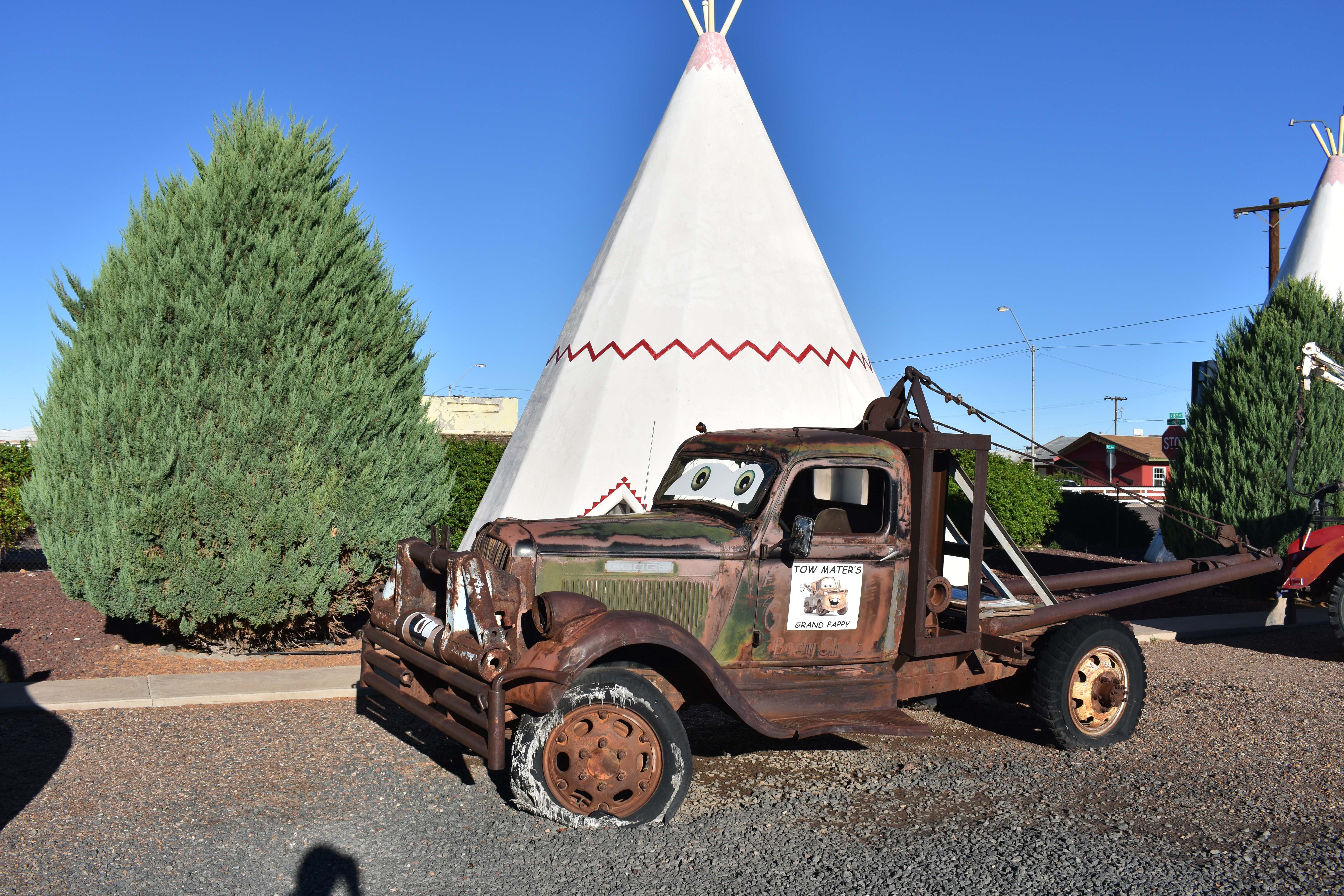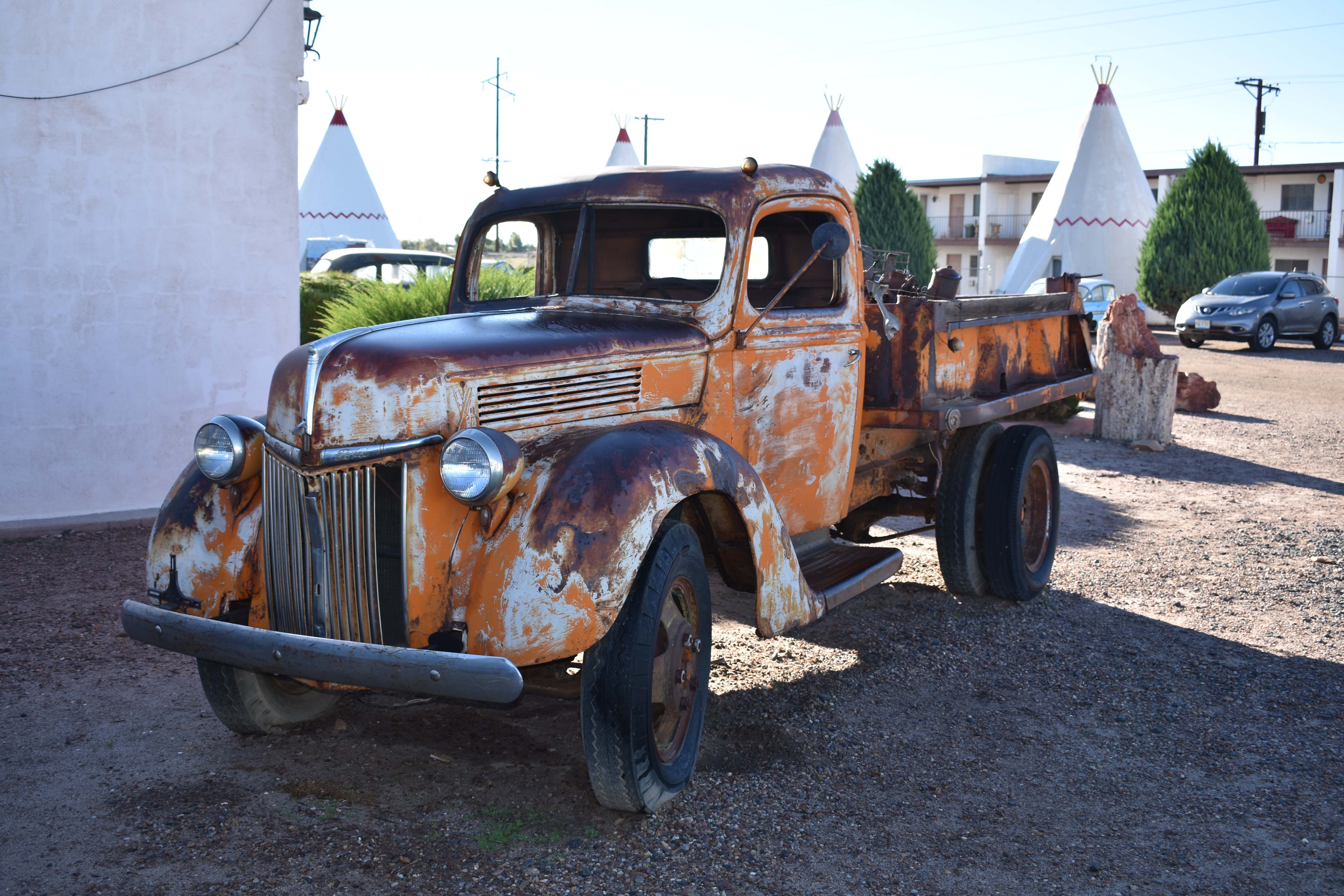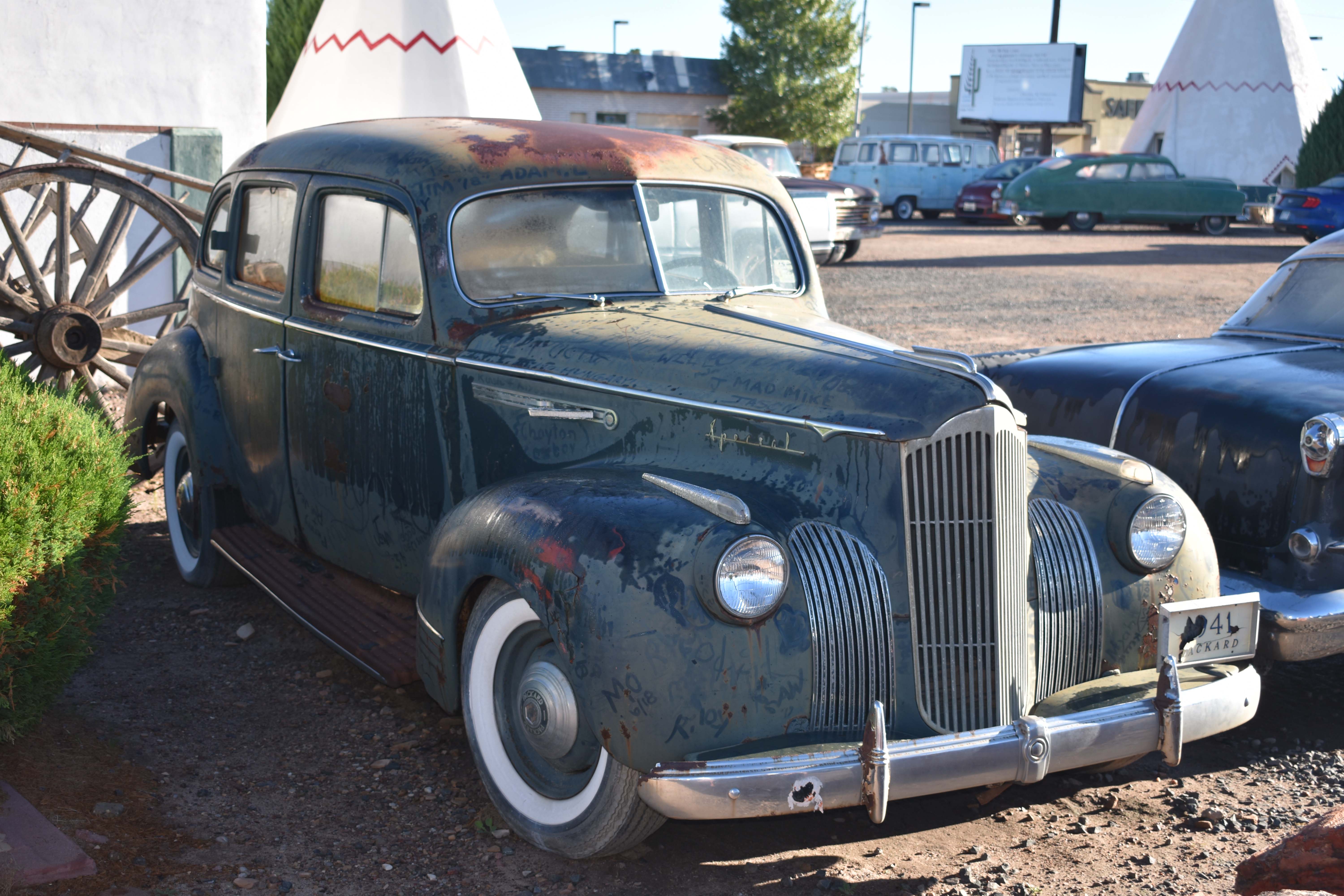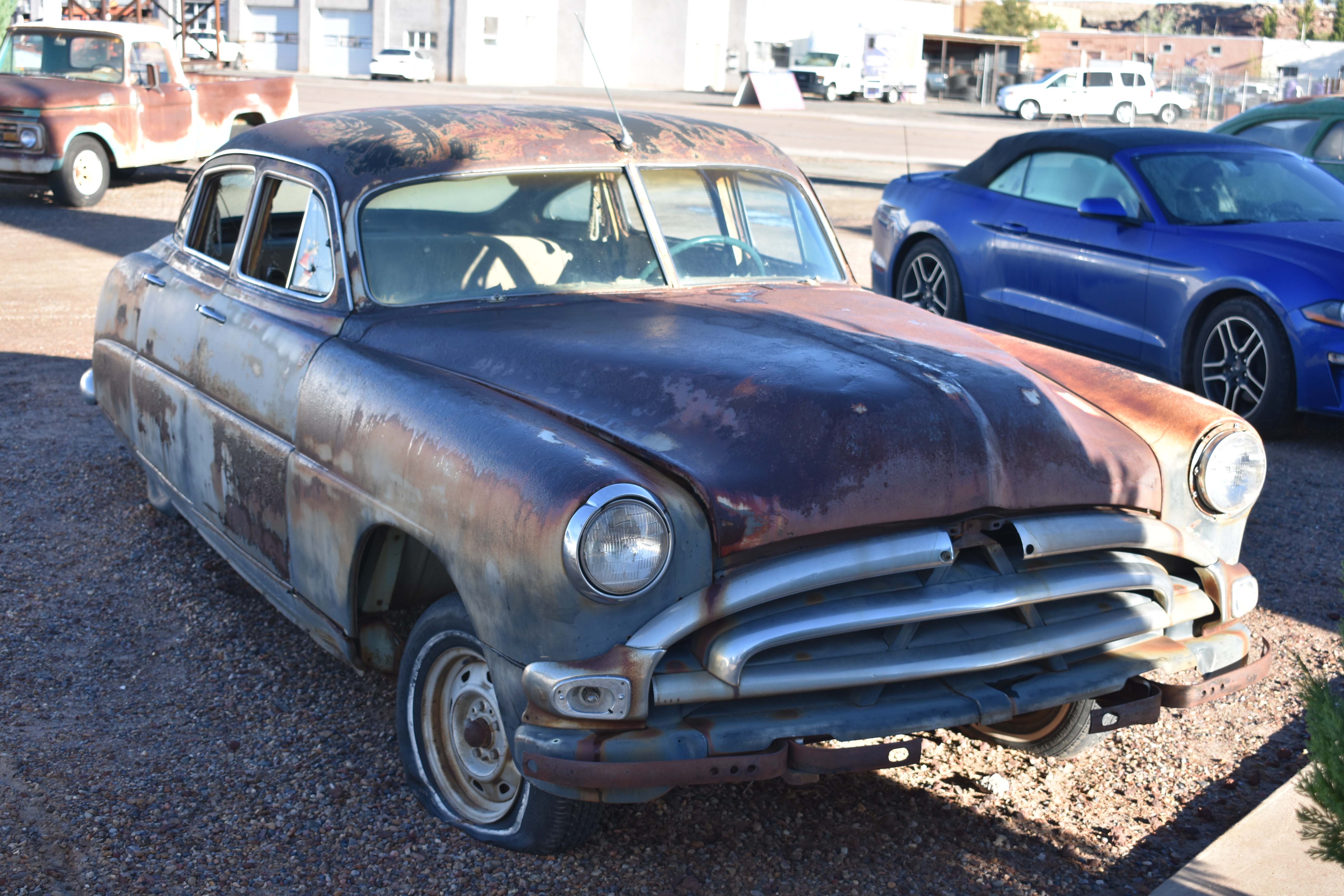 Should you stay here? Well it is a bit of a novelty and if you don't mind a squeaky bed, minimal creature comforts, the sound of trains passing through night, a property with a bunch of cool old cars and an office with a bitchin' neon sign then you should stay here once.
Found a do it yourself car wash and gave Maryjane a well-deserved cleaning before subjecting her to more dust and abuse. While there a toothless guy wandered up and told us that at one time he had lived in Indio, California and wanted to know if we might know him or his father….hmmm. Somehow I seem to attract these characters among others.  Didn't have the heart to tell him he looked like a kid I saw on a milk carton once.
Painted Desert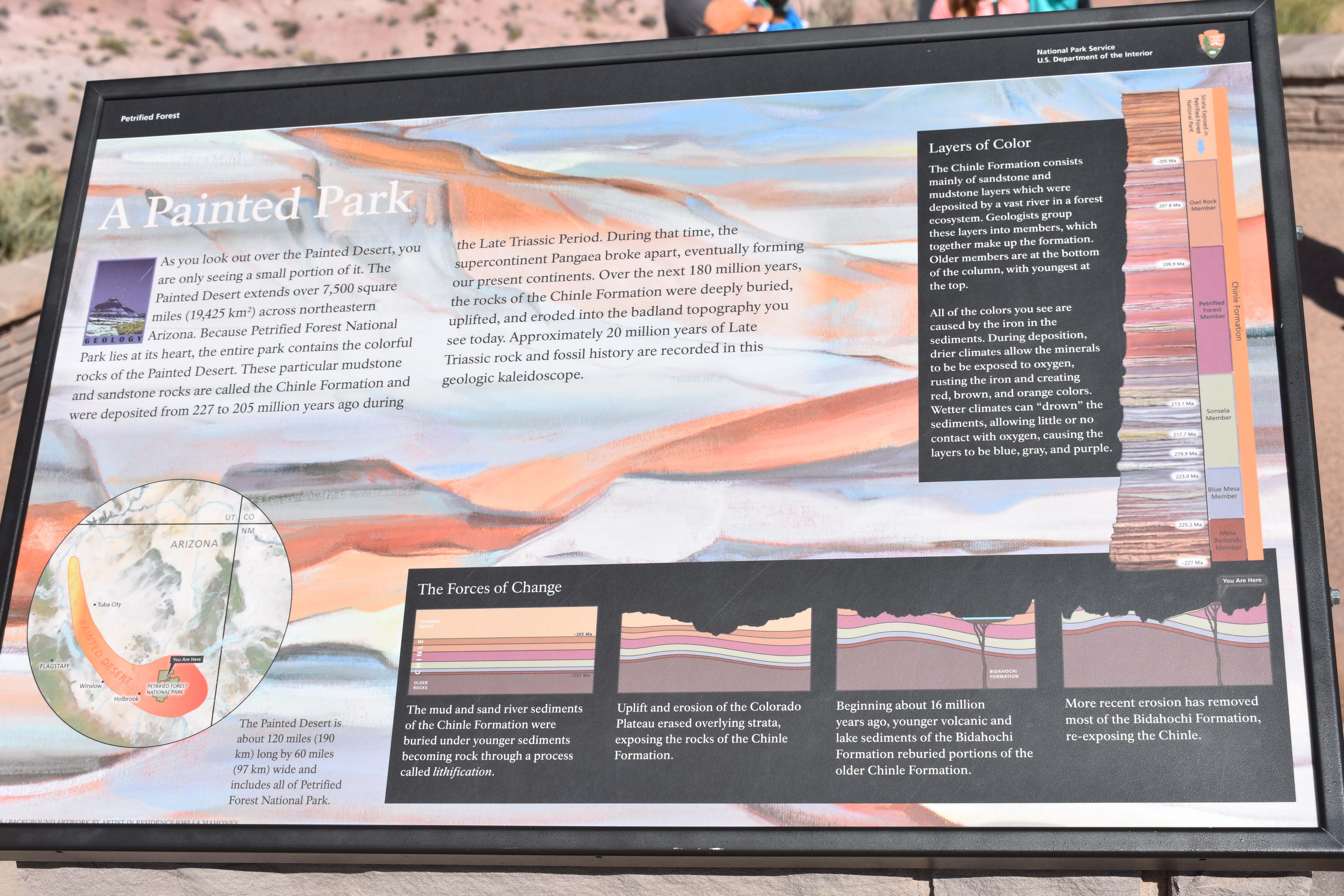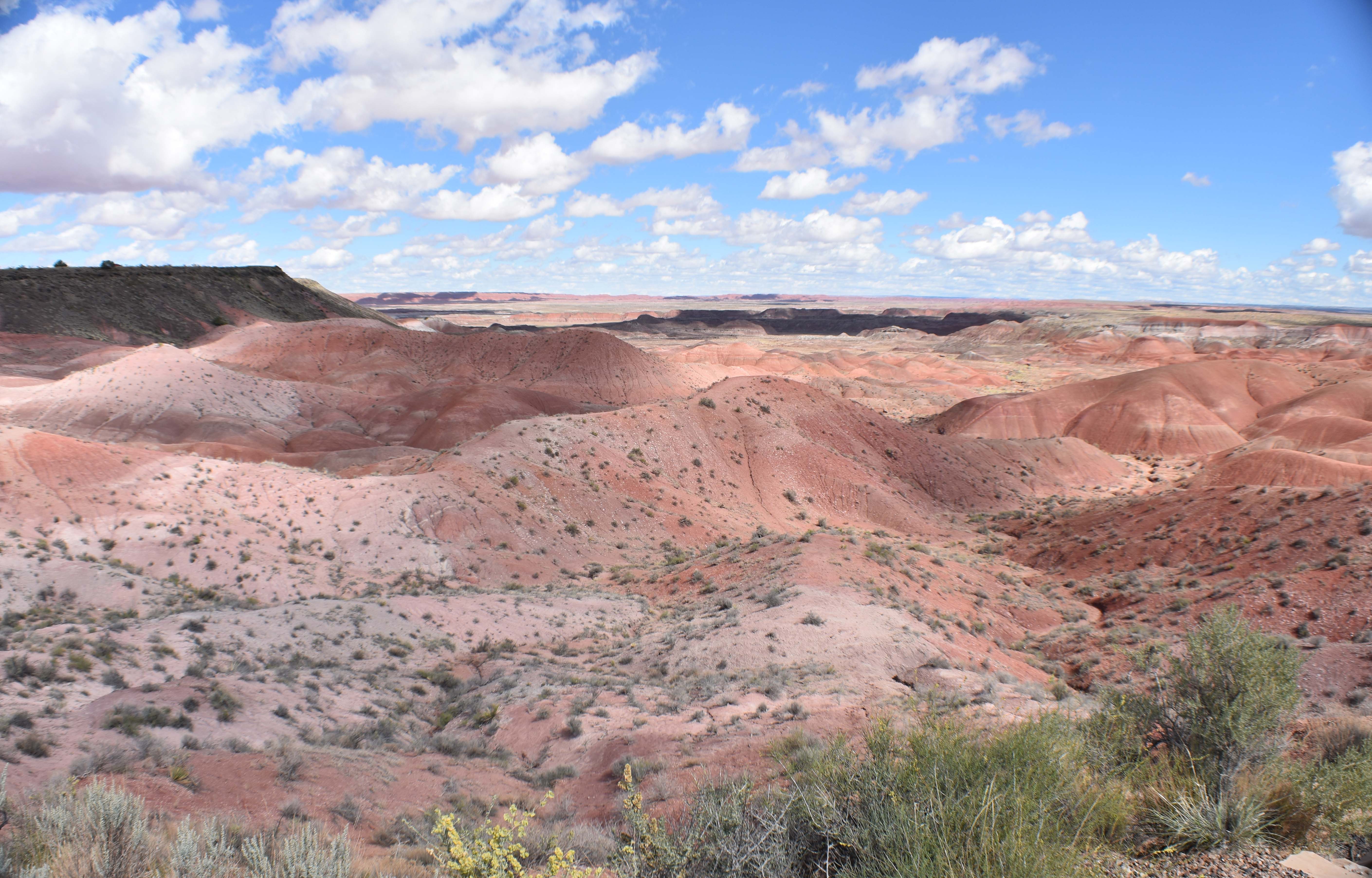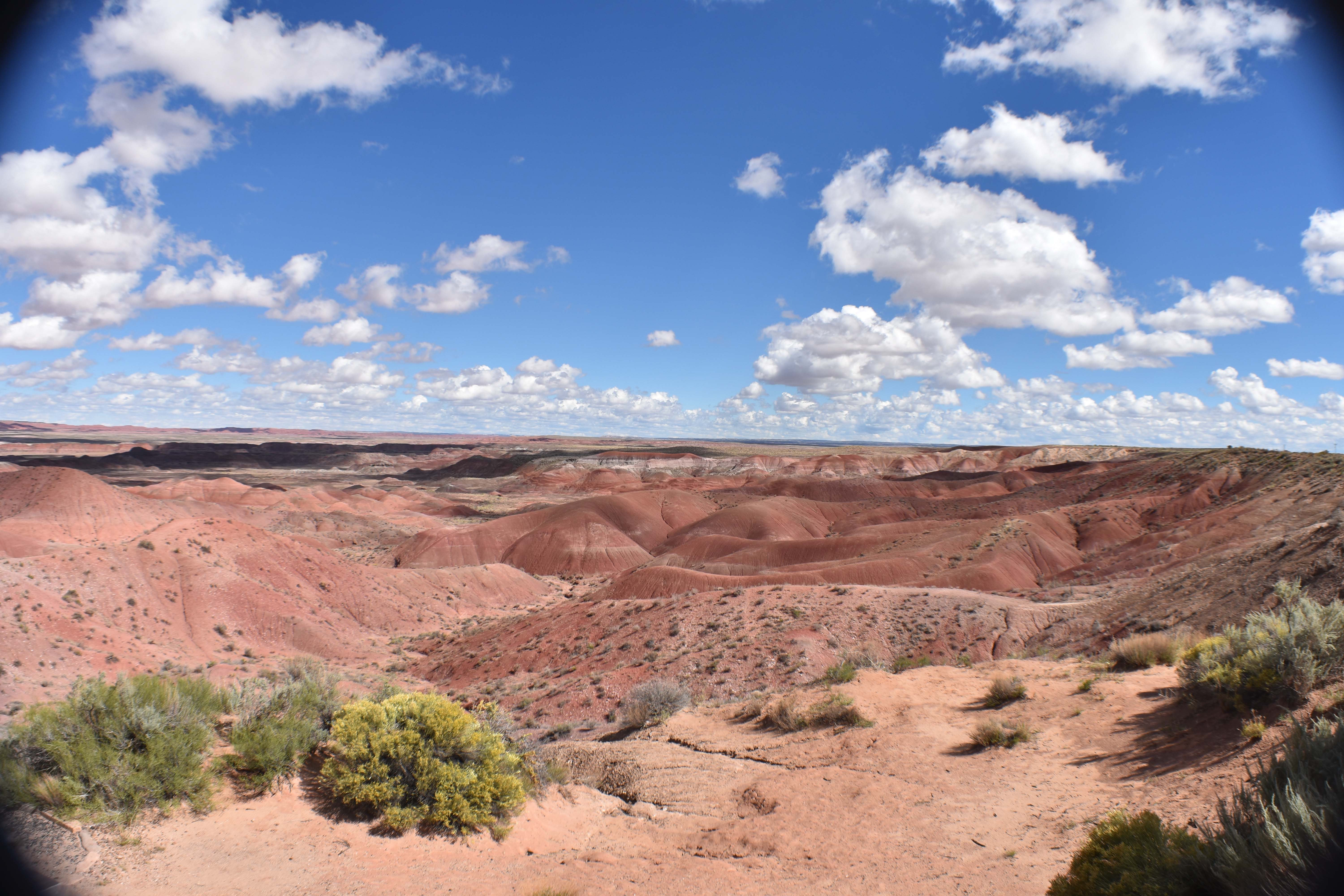 Buzzed on down the road and went on a tour of the Painted Desert and Petrified National Forrest. The Painted Desert was beautiful but during our abbreviated tour of "Petrified Forest" we failed to find a forest of any type and the only thing petrified appeared to be the old folks stumbling off of the bus. Most of the petroglyphs in Petrified Forest National Park are thought to be between 650 and 2,000 years old.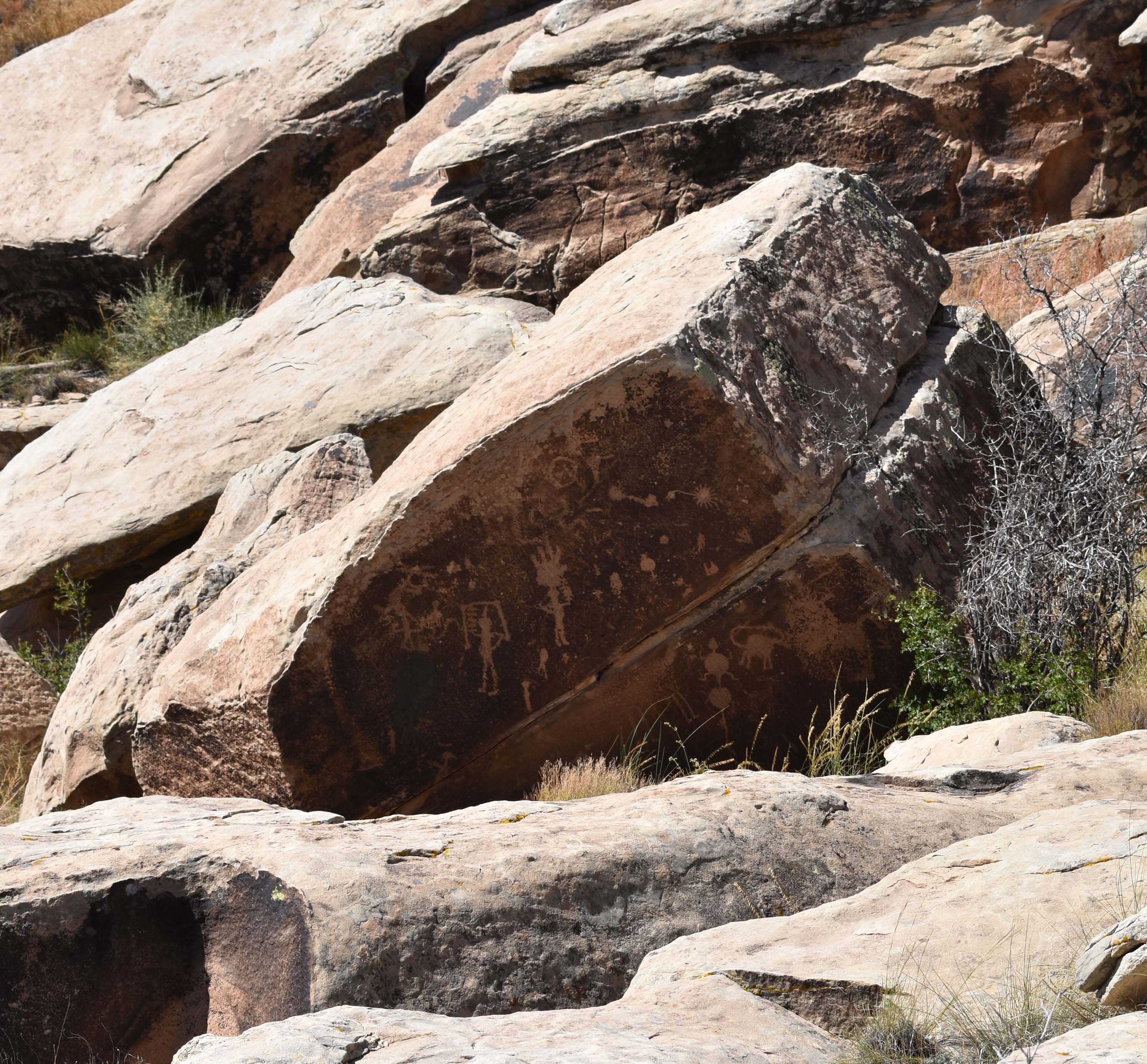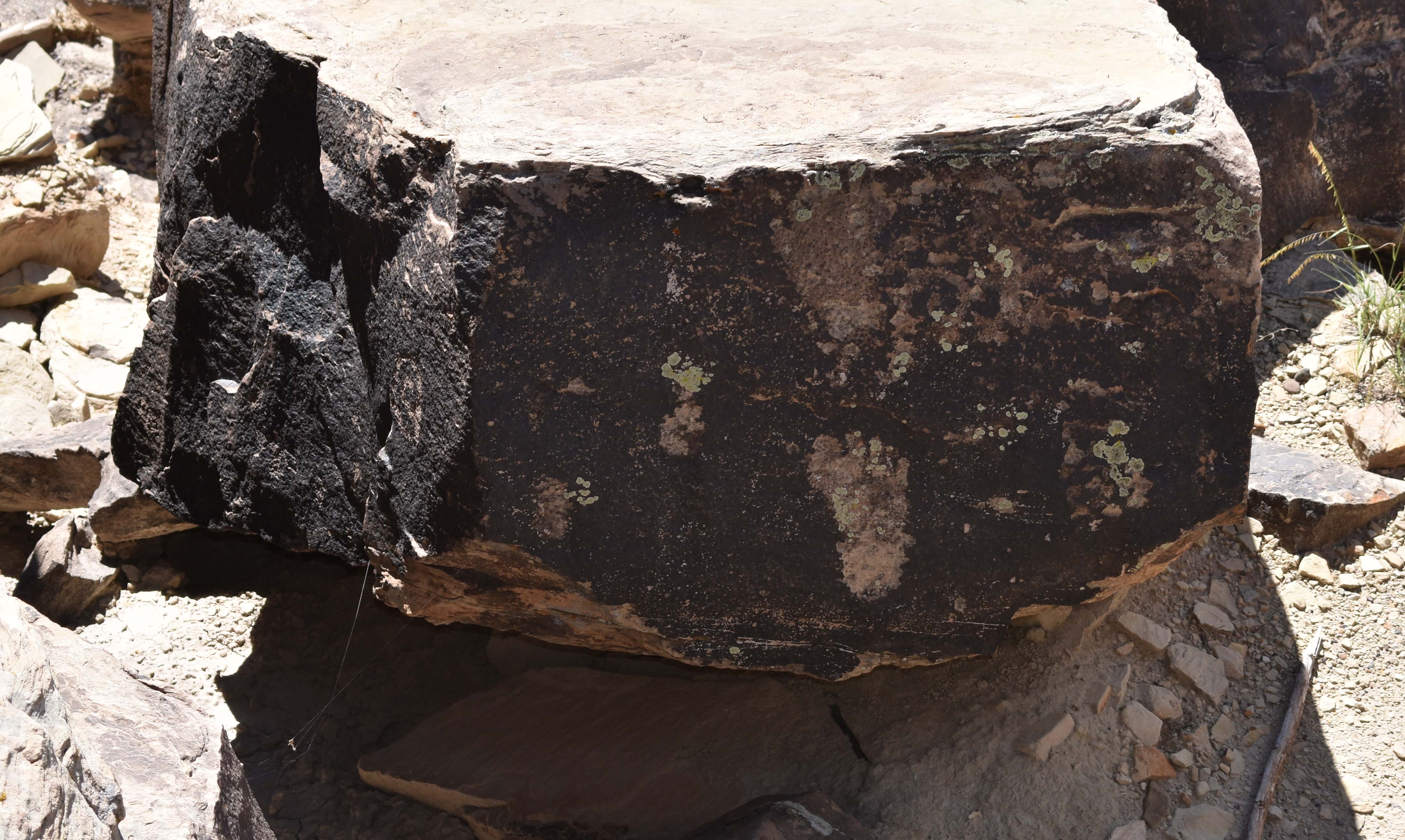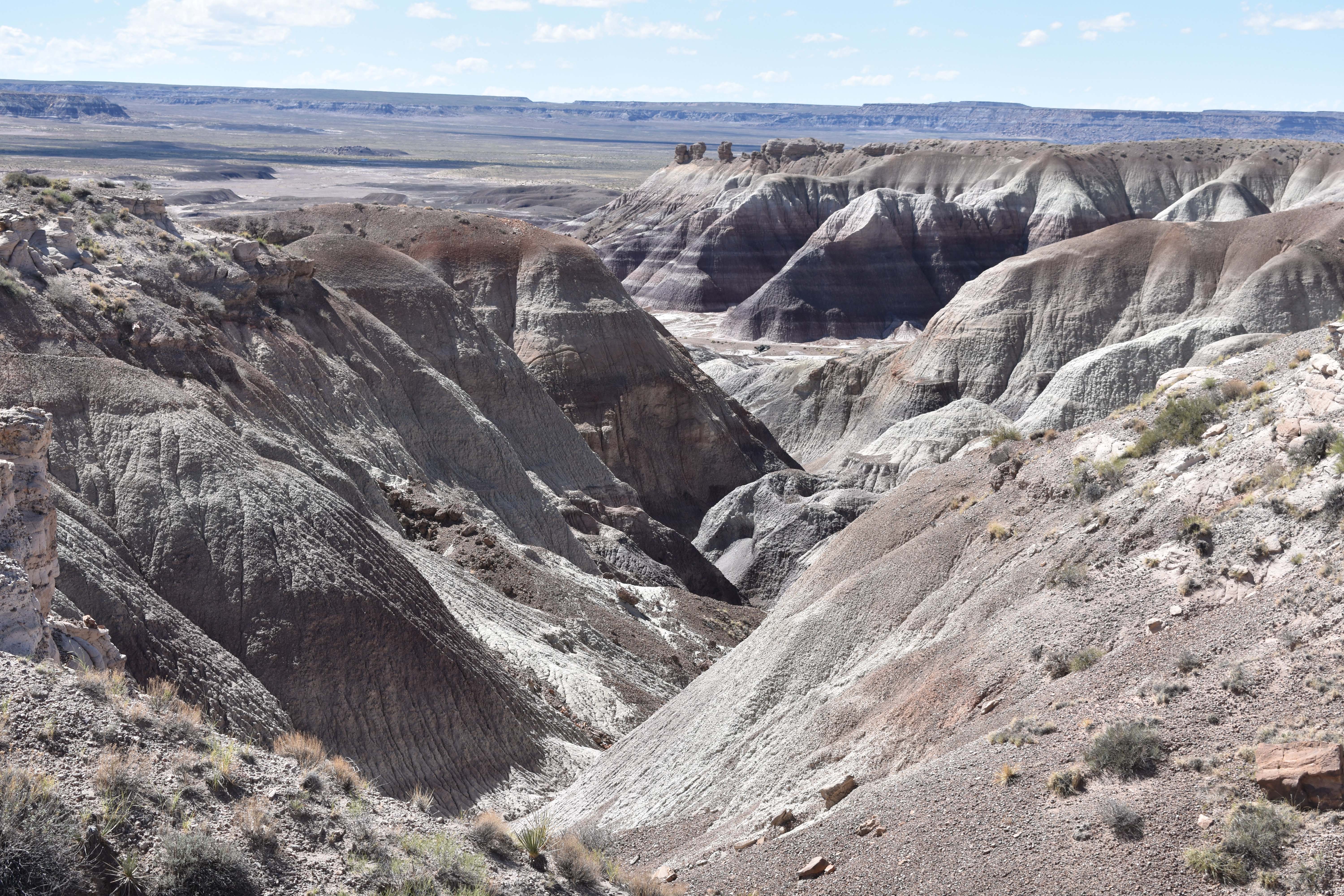 The desert continues to amaze us with its amazing vistas and layered rock formations. The brilliant blue sky sprinkled with formations of luminous clouds seems to go on forever.
Stateline, Nm
Can you see the statuary above the store?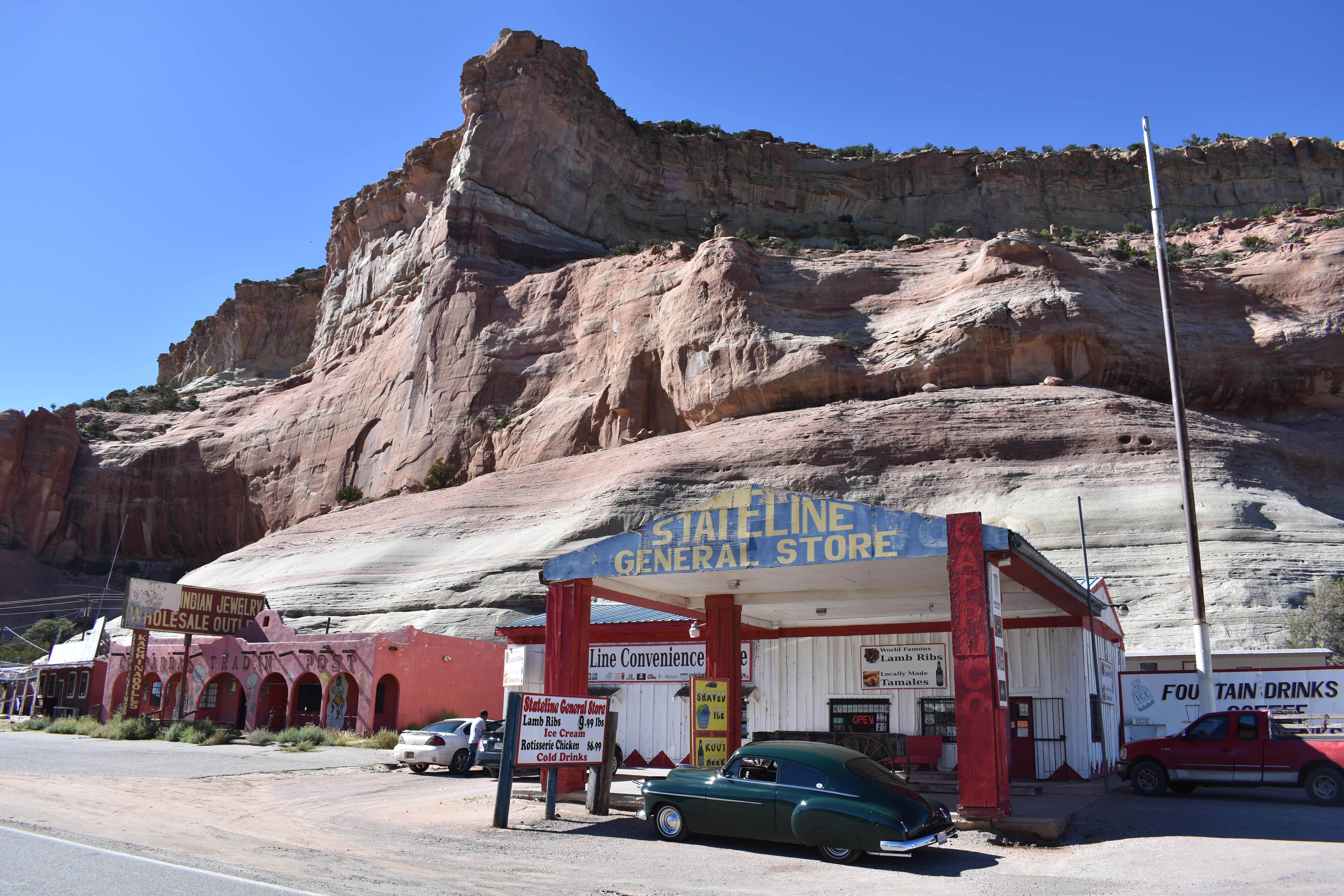 Grants, NM
Time has taken its toll on Grants and many other towns that have been bypassed by the highways that replaced Route 66.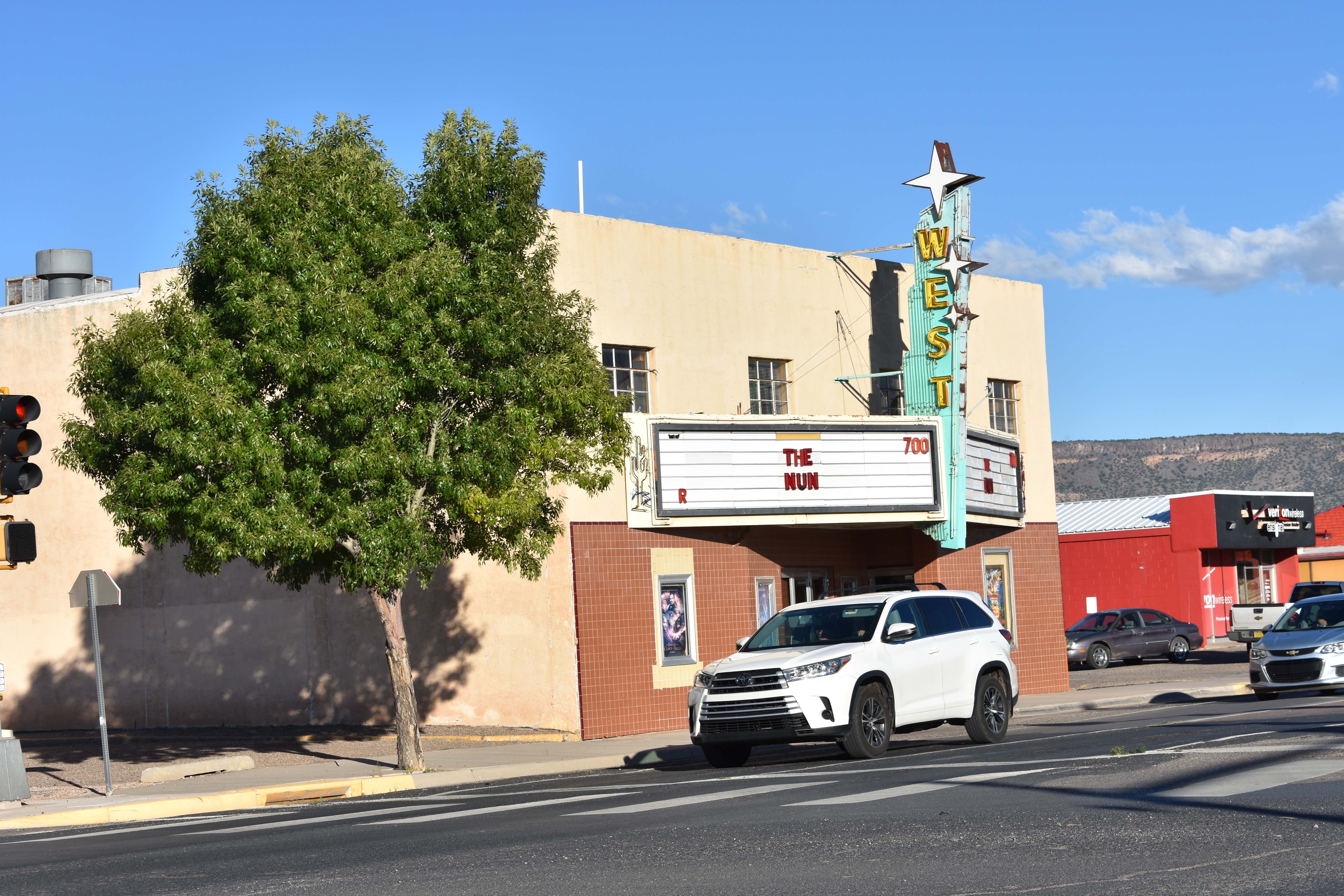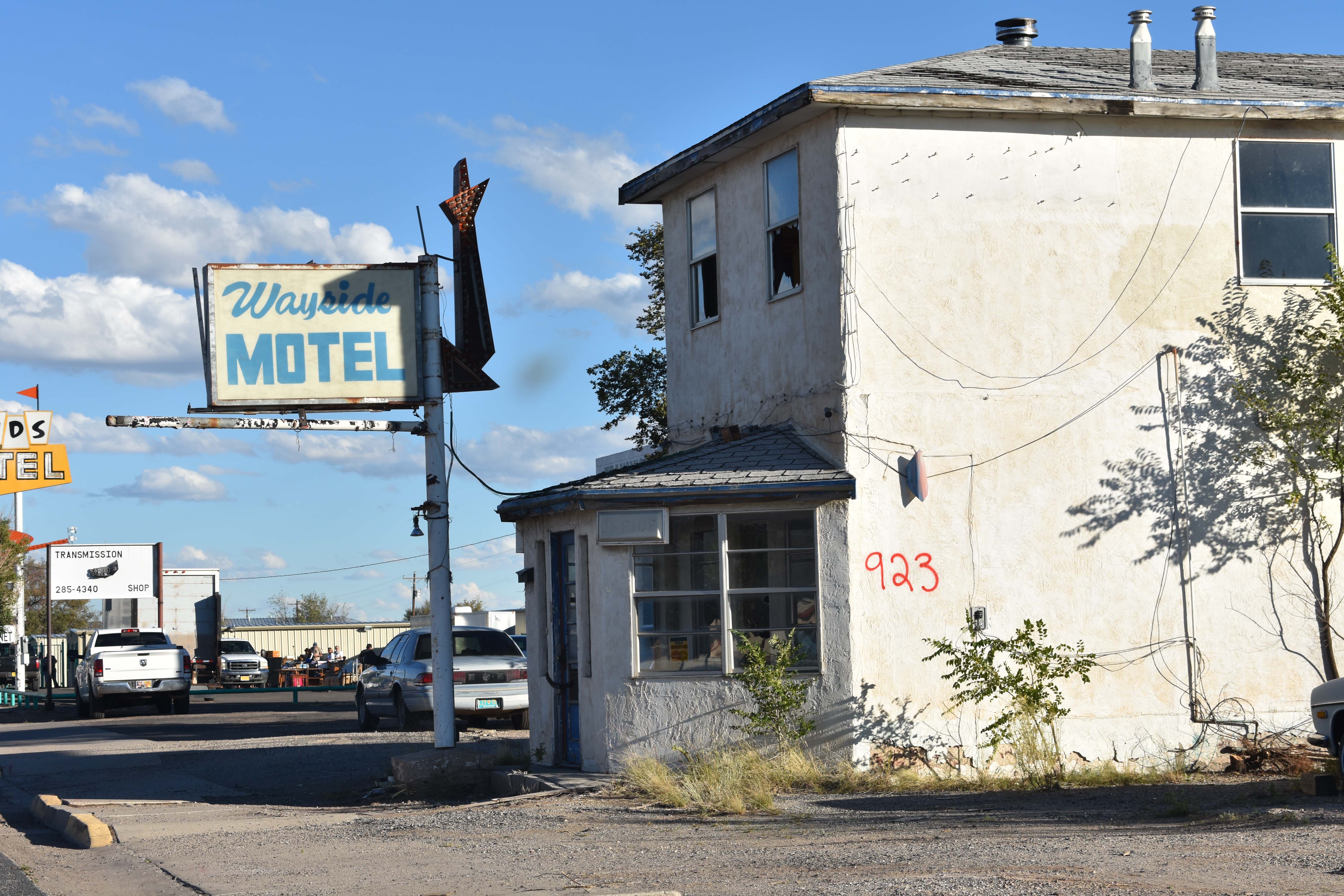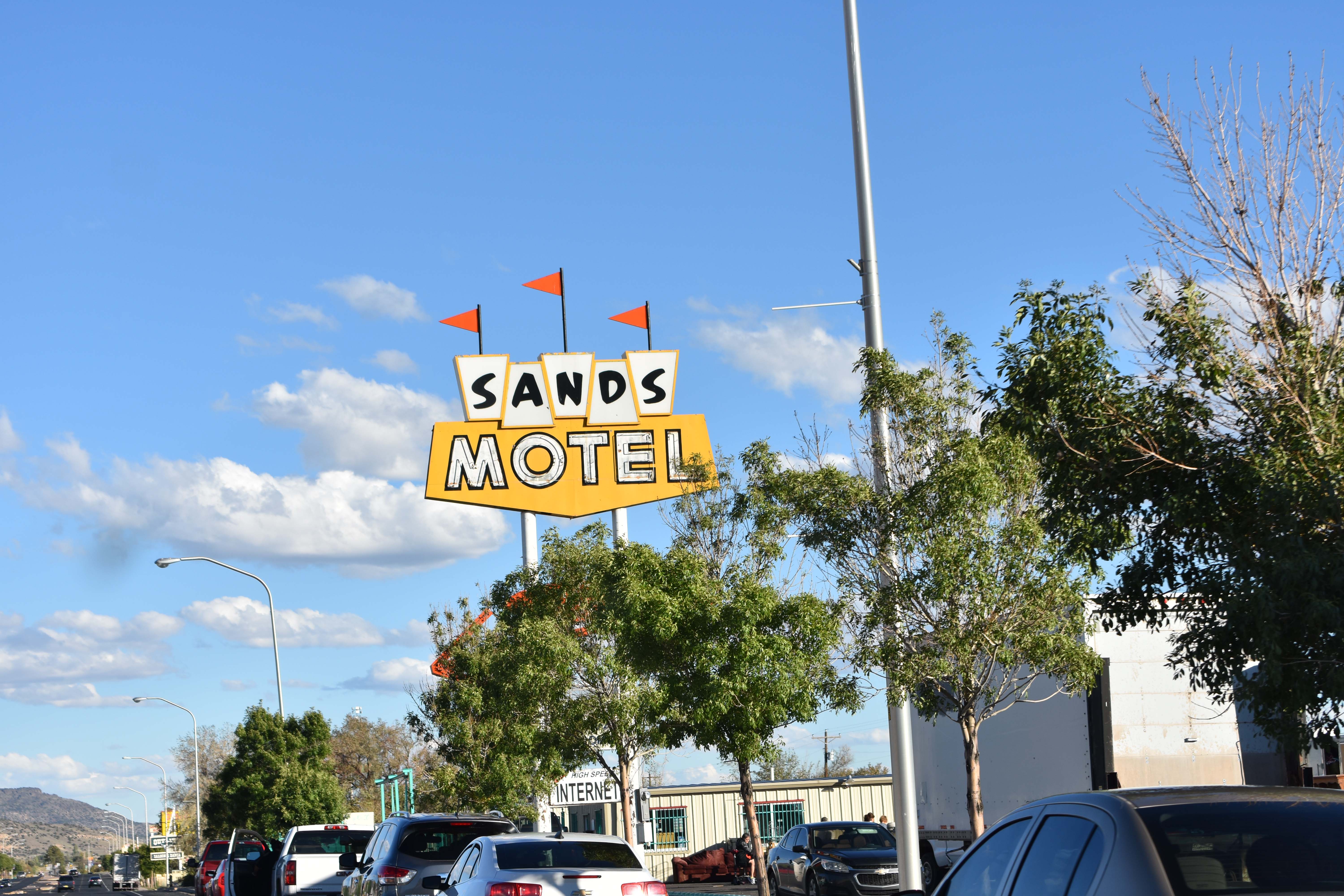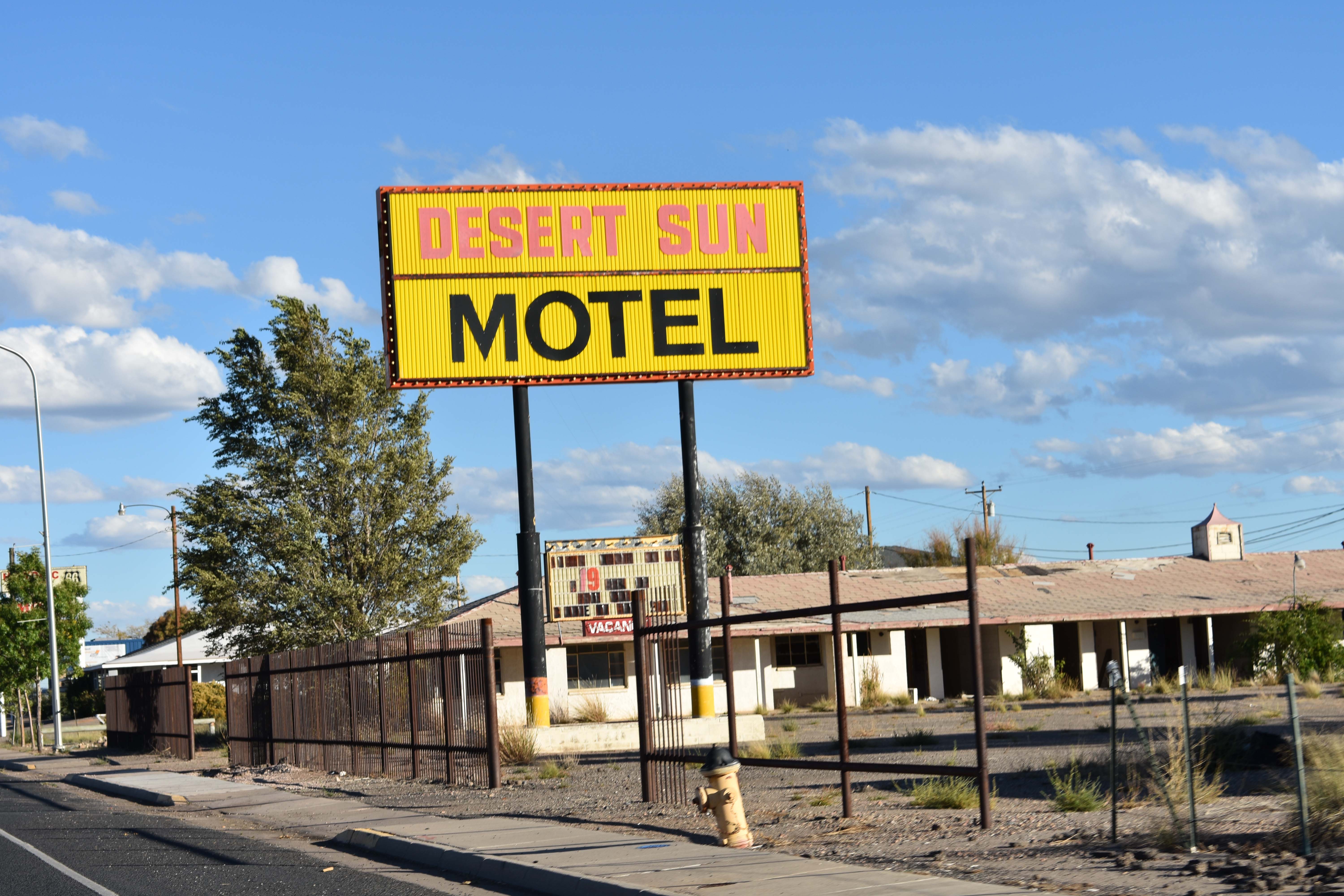 Leaving Grants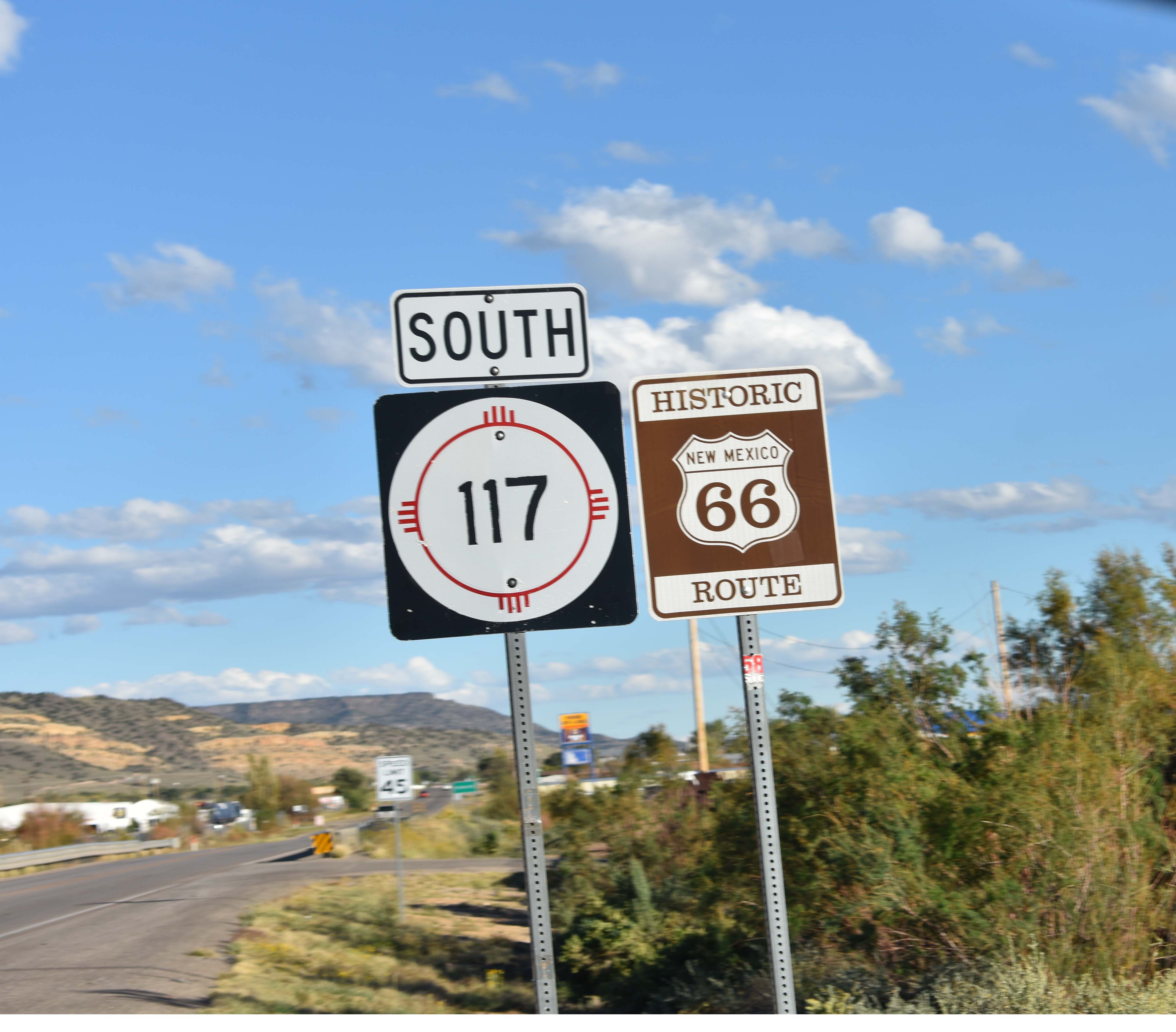 Whiting Brothers gas stations were established in 1926.  At their peak there were over forty locations on Route 66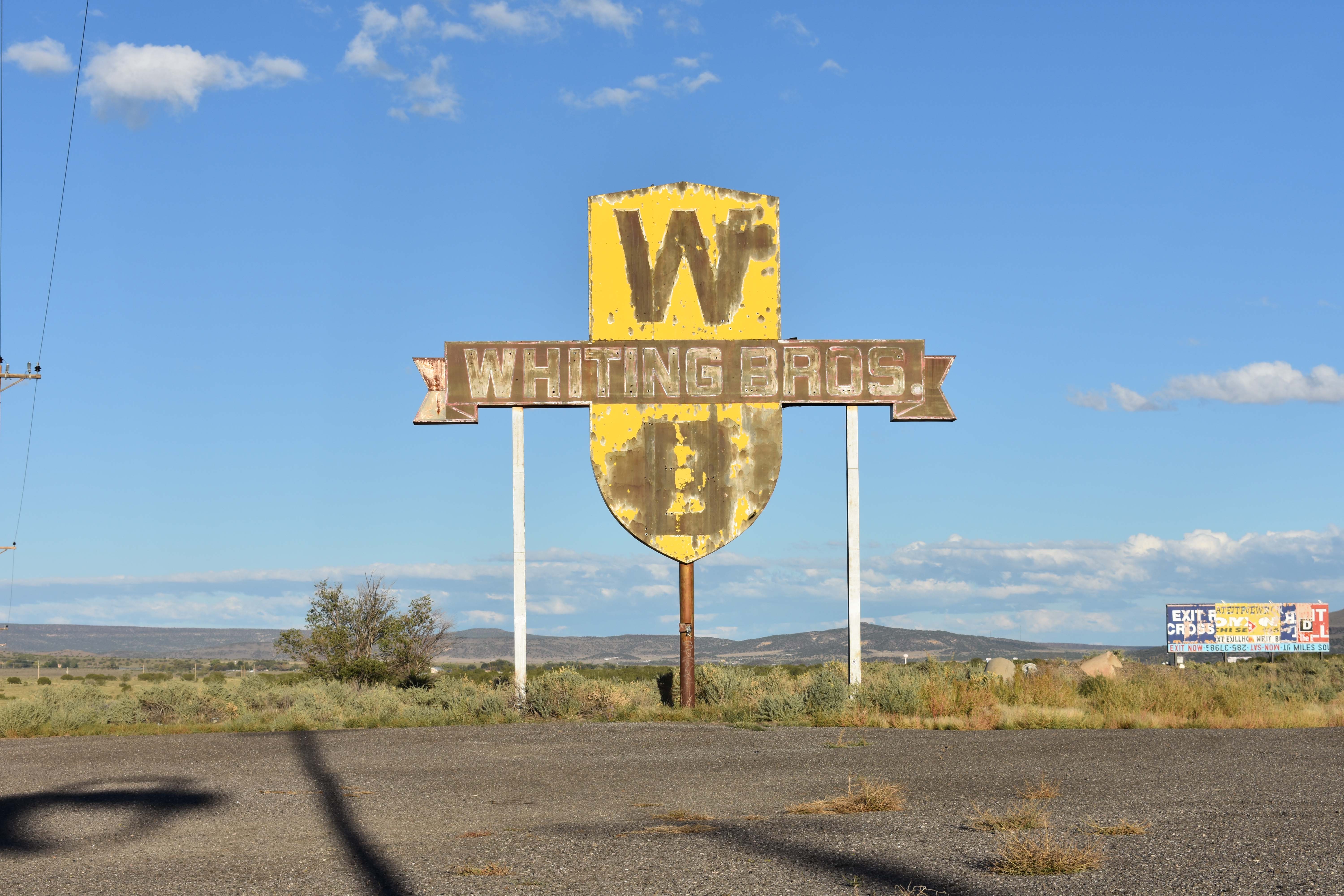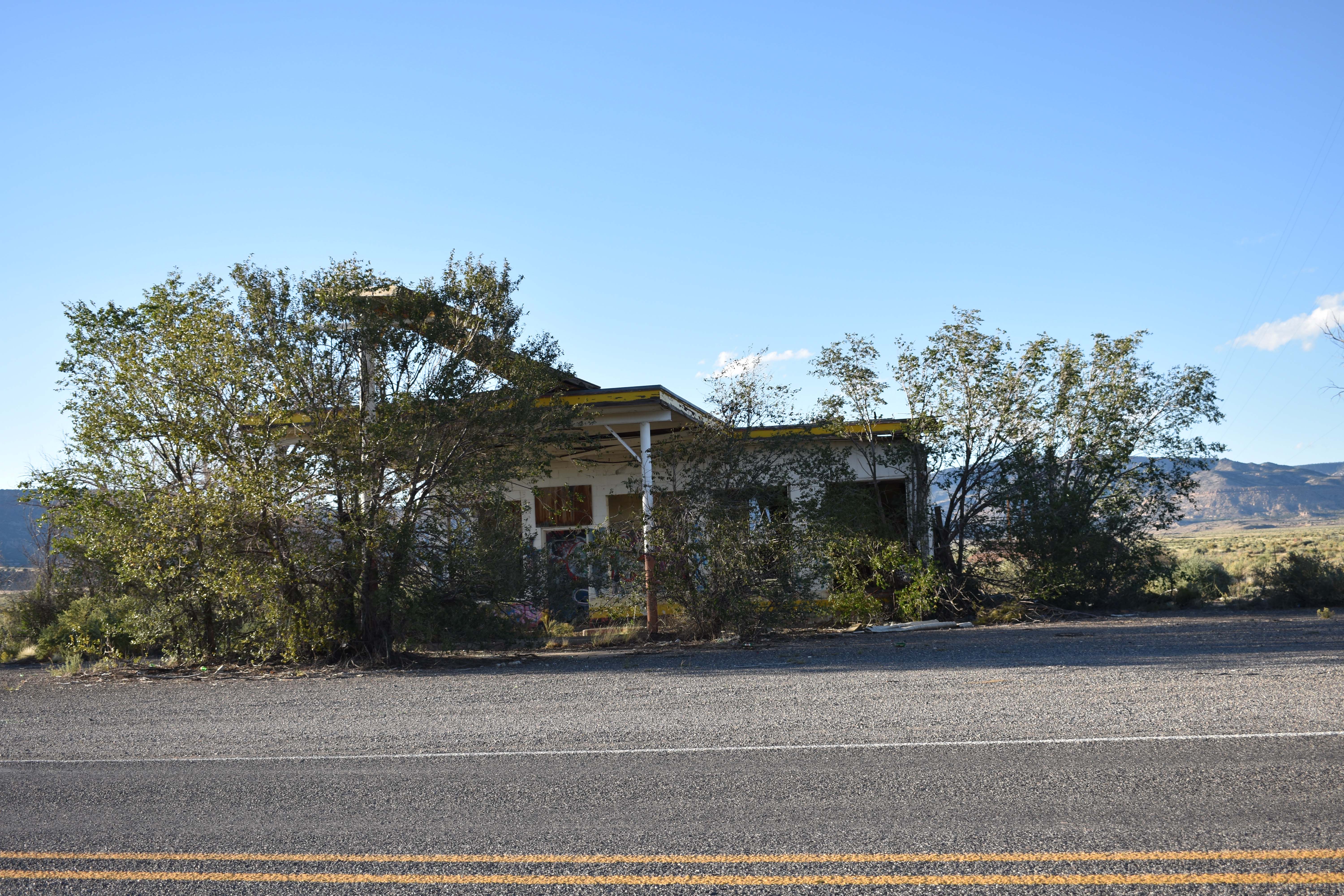 Albuquerque
Our stay at Casas de Suenos in Albuquerque was terrific. What a great way to end a day. The room was cool, the décor and landscaping was awesome and the customer service was great. We toured around old town Albuquerque before hitting the road to Santa Fe.
Casa de Suenos Bed and Breakfast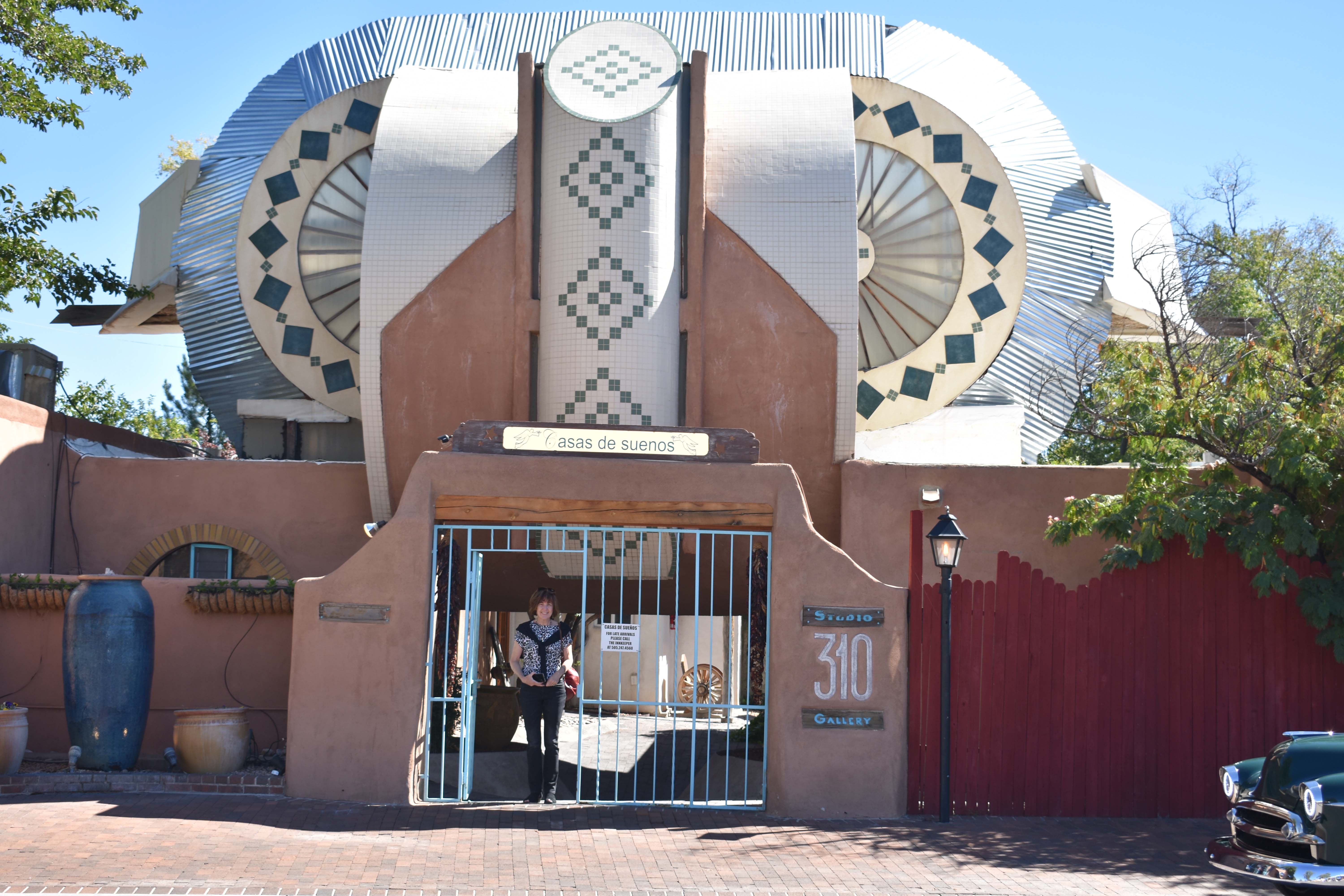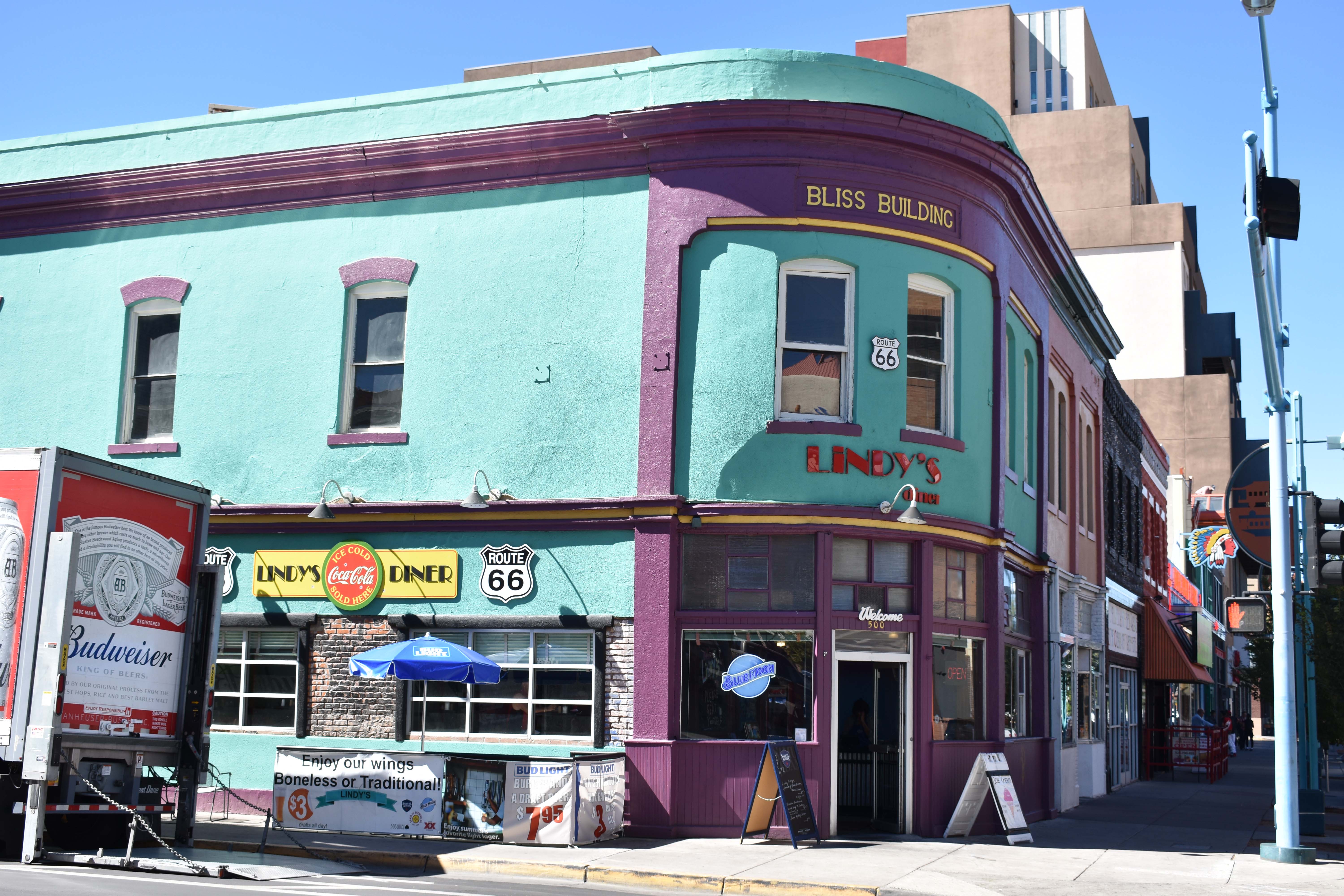 The KiMo Theatre was built in 1927 and restoration began in 1977