Day 8 Oklahoma City to Bentonville, Ak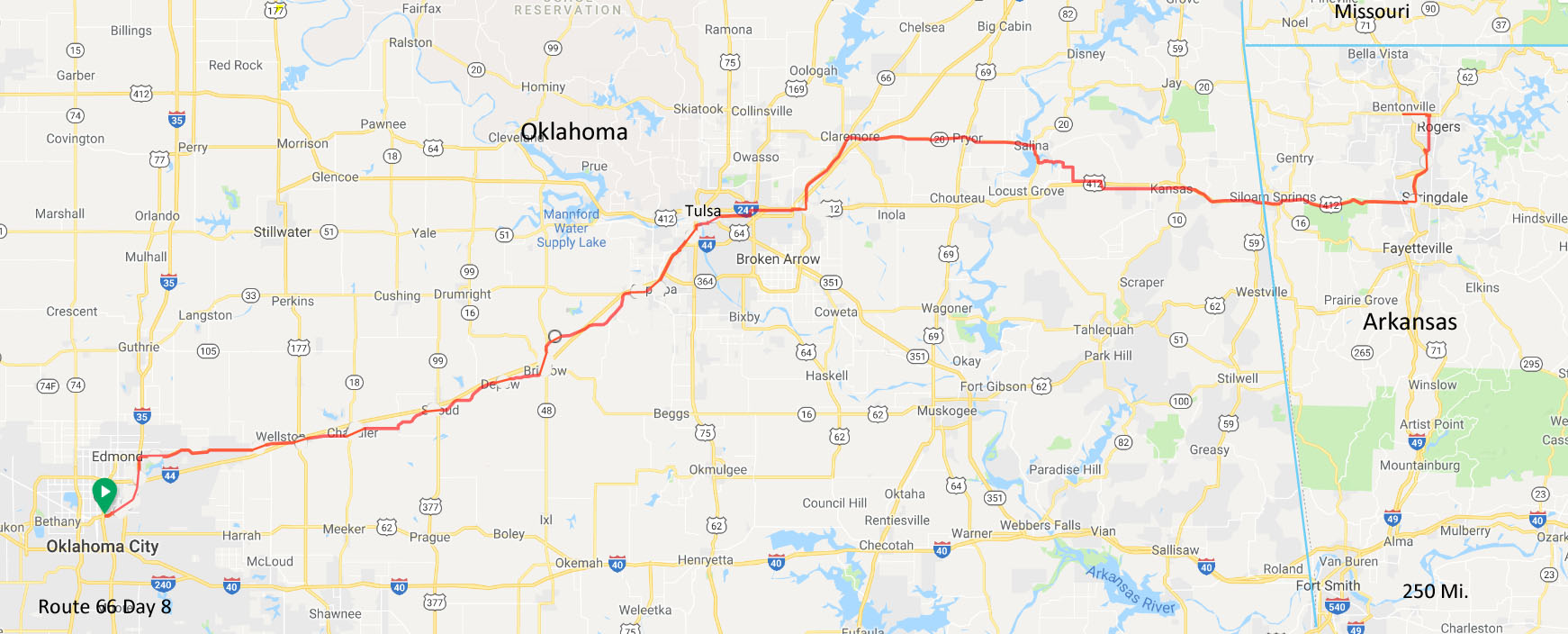 Welcome to Oklahoma City. Woke up to thunderstorms and rain this morning which was not encouraging nor was the tornado warning that arrived just as a spot tornado touched down 100 yards from our hotel laying waste to 3 power poles! Knocked out the power to the hotel, trapped 2 people in the elevators but no worries….Maryjane was OK and oh yeah so was Kathy.
Met a motorcyclist in the lobby from Romania while hanging out during the power outage who cracked me up with his crazy stories. We've added him to the list of people we've met people from England, Germany, Italy, Serbia, Canada, Austraila and France.
So, after that bit of drama, we fired up Maryjane and were back on 66. The road surface was beautiful as was the gorgeous landscape of Oklahoma. what an amazing contrast to the desert and range land we had passed thru in California, Arizona, New Mexico and Texas.
The rain followed us but didn't prevent us from enjoying the ride. Wound our way through the countryside and small towns towards Tulsa.
Arcadia, Ok
Pops 66 Soda Ranch restaurant and gas station is know for having a great gift shop, 700 brands of soda, and an old school diner with great burgers, Shakes and Root beer.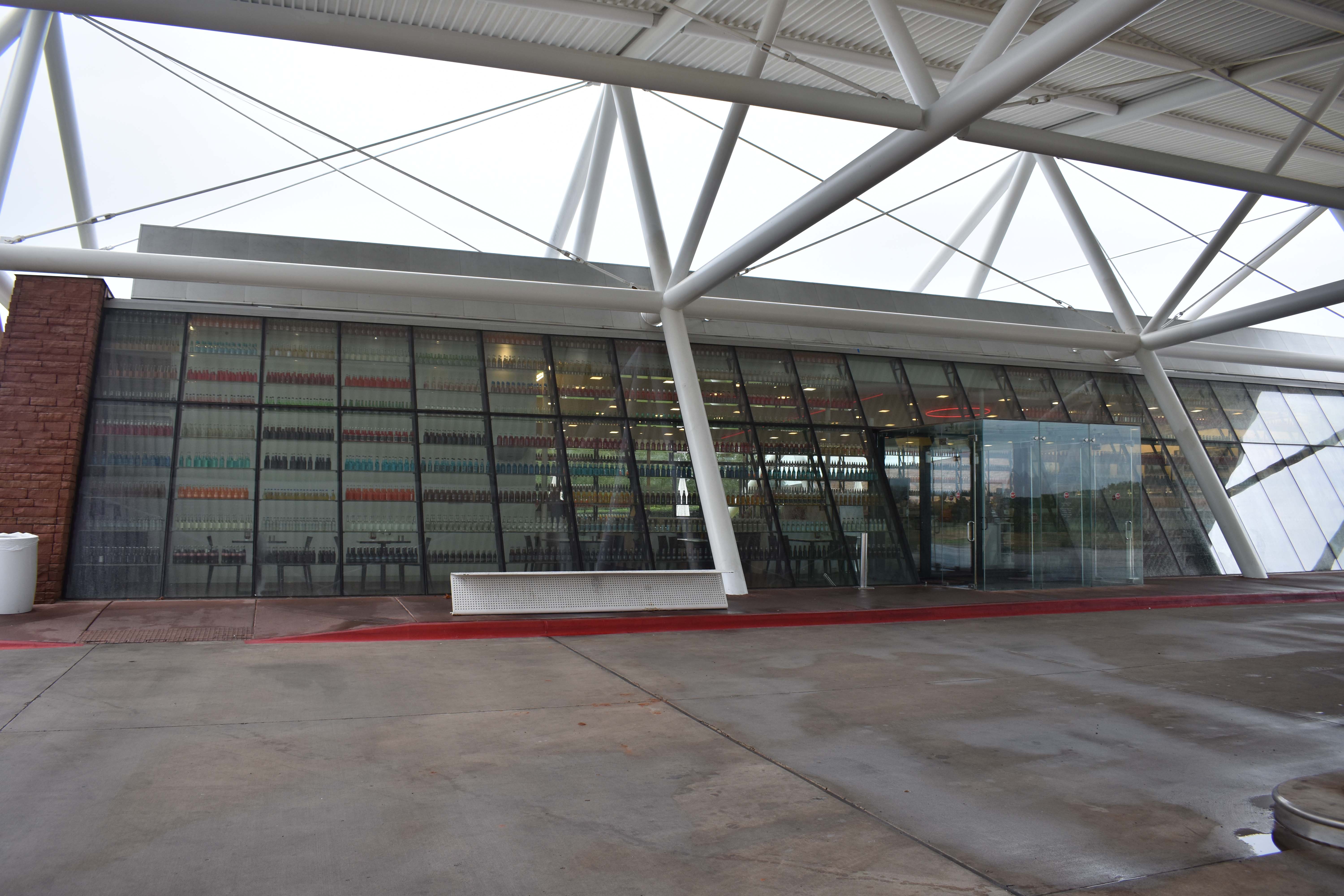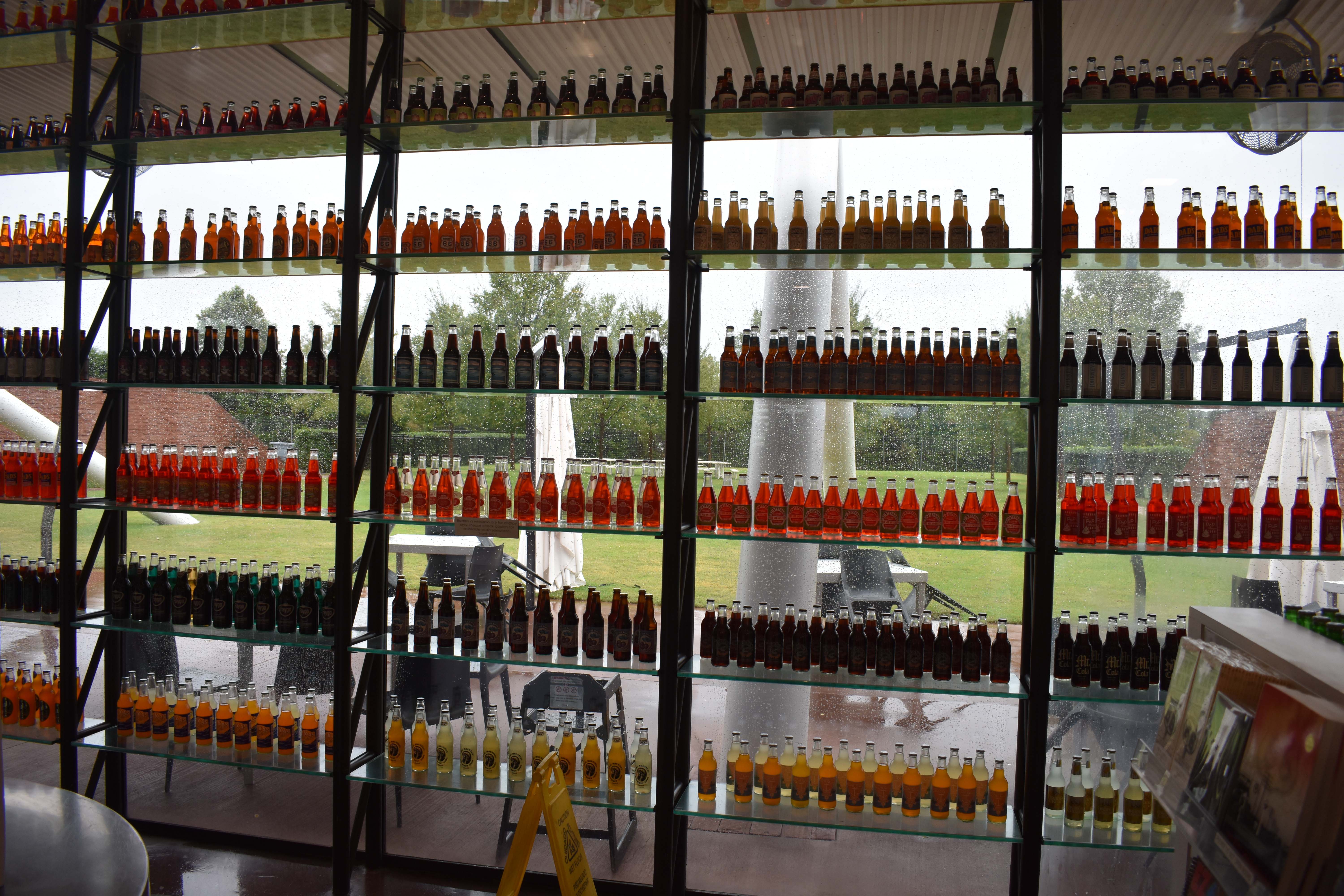 66-foot-tall color-shifting LED sculpture-bottle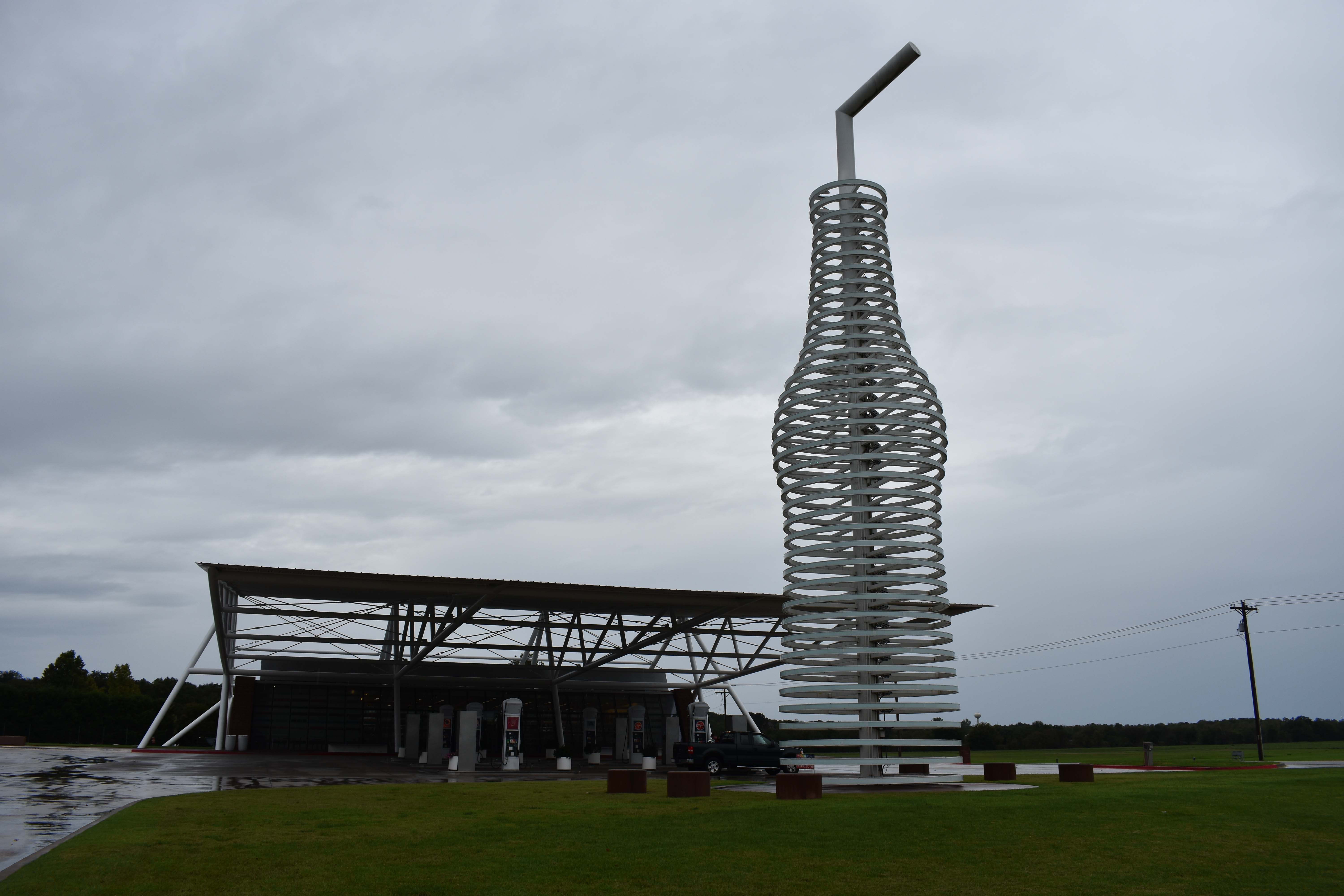 The Round Barn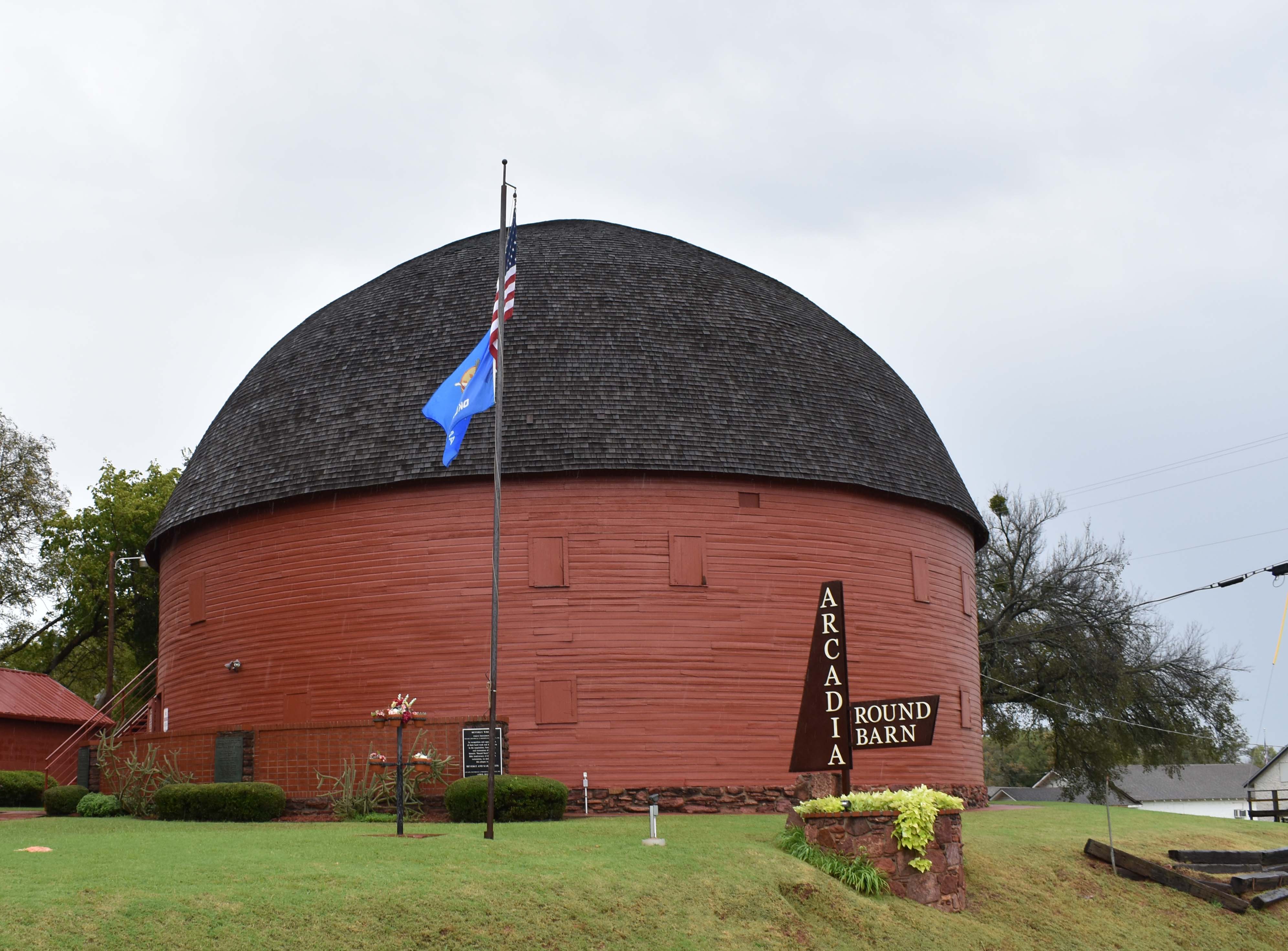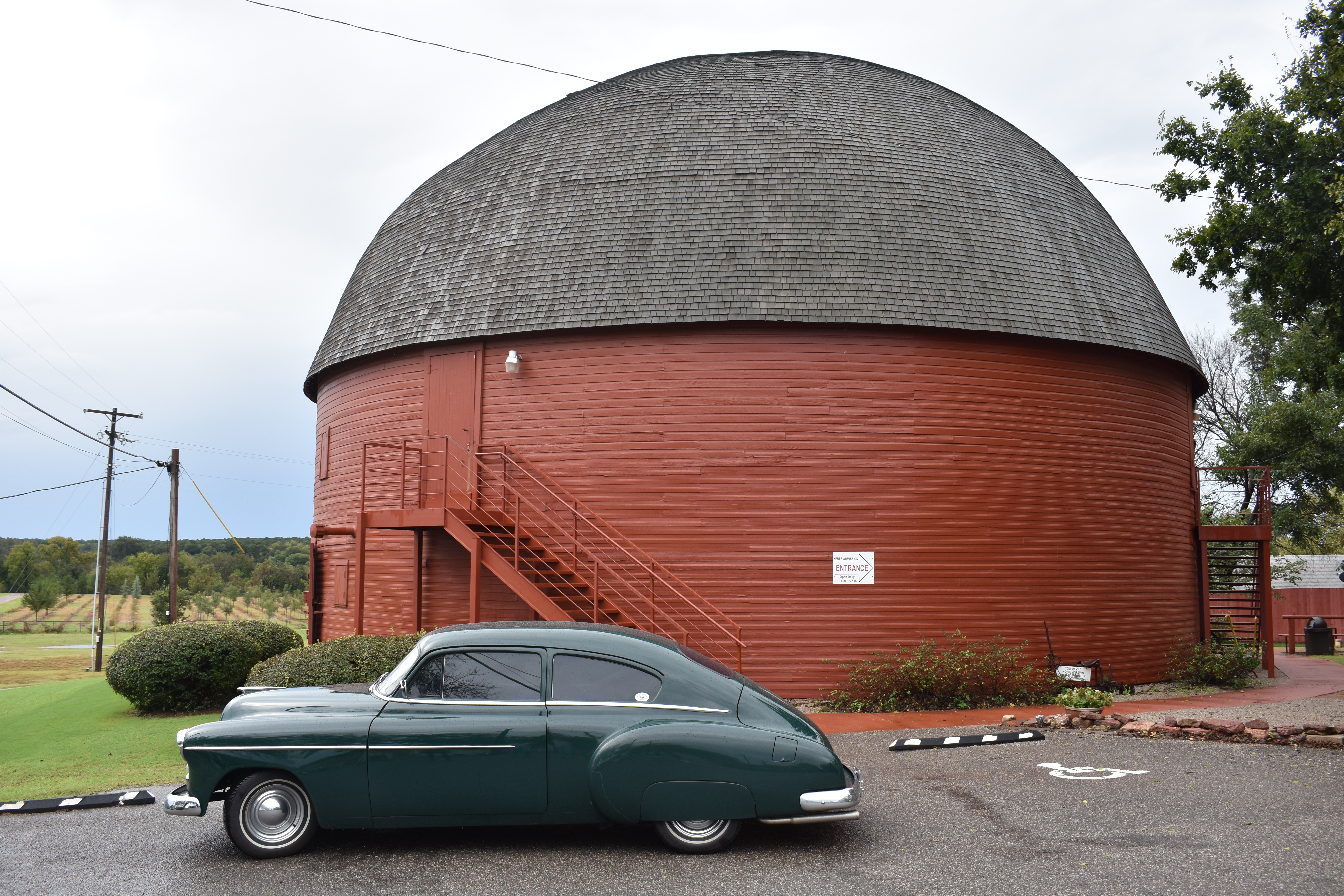 WTF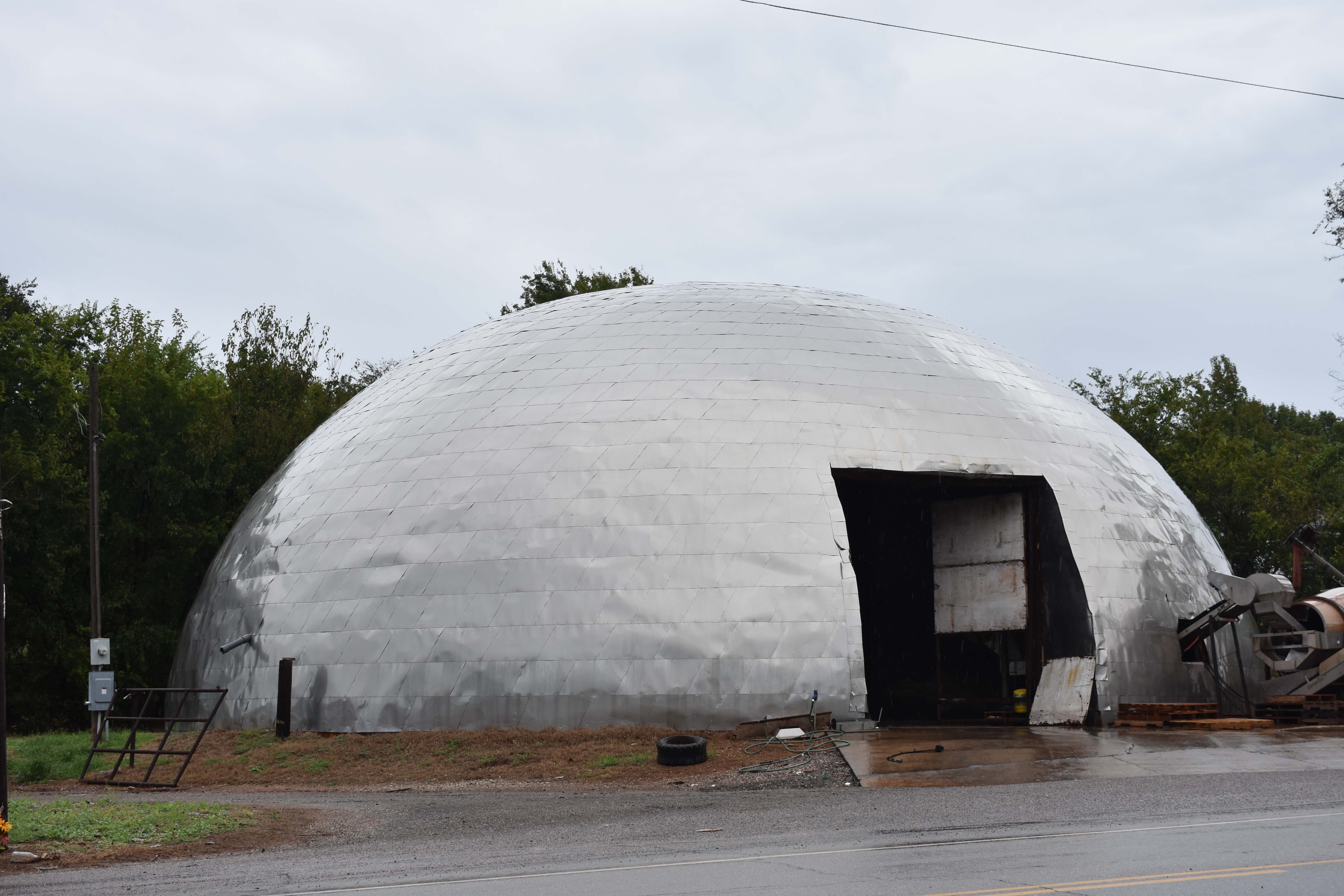 Chandler, Ok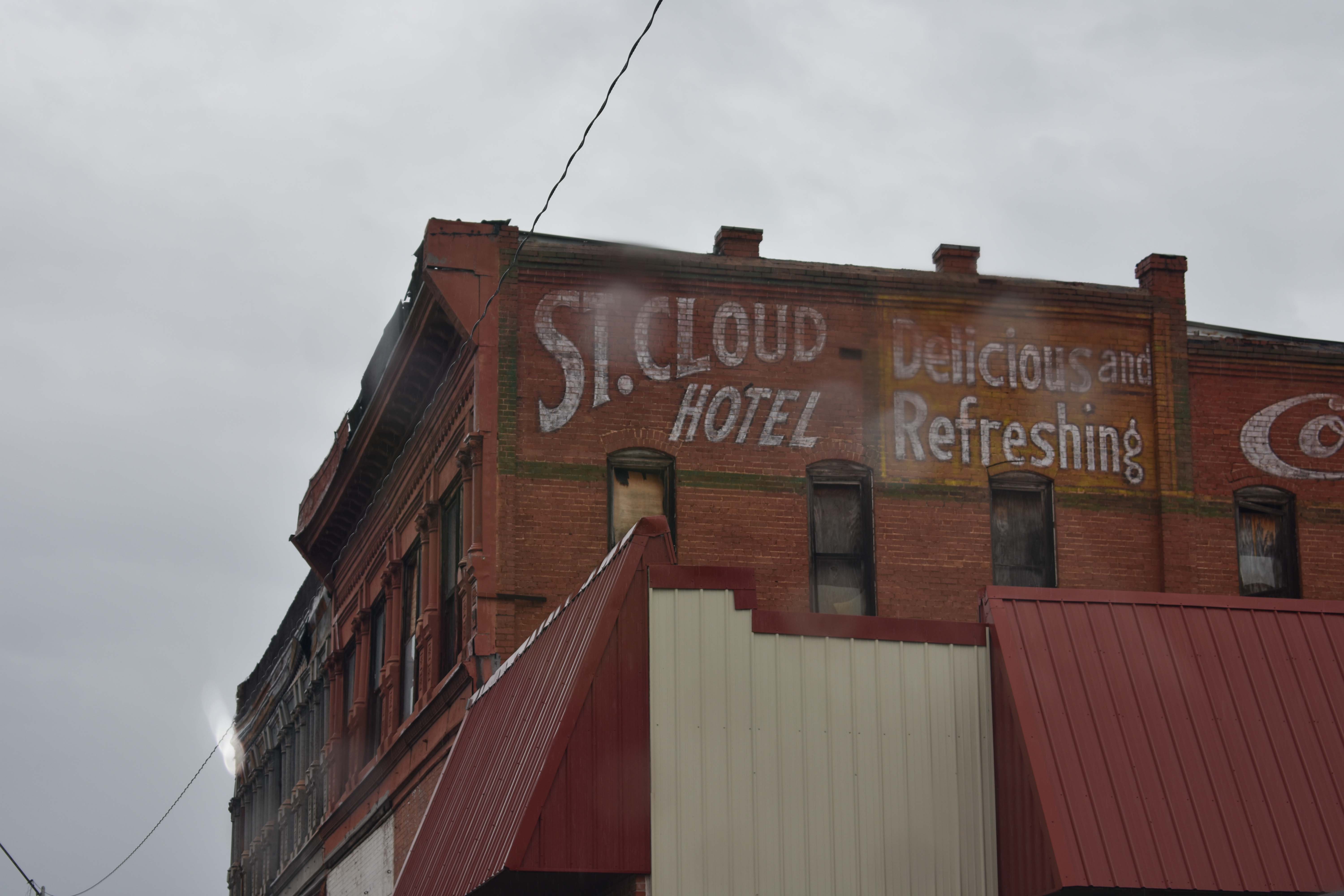 Old mini gas station in process of being restored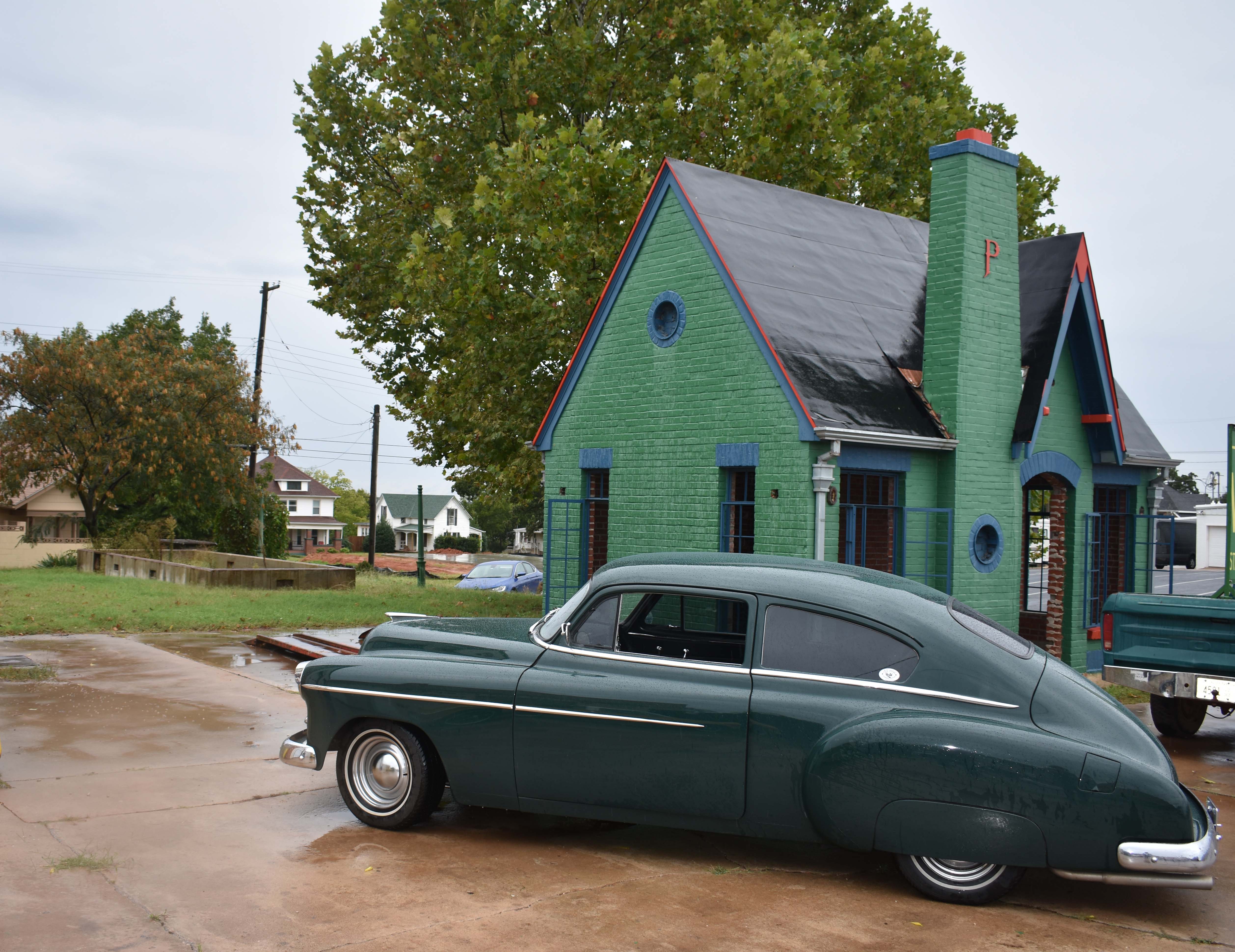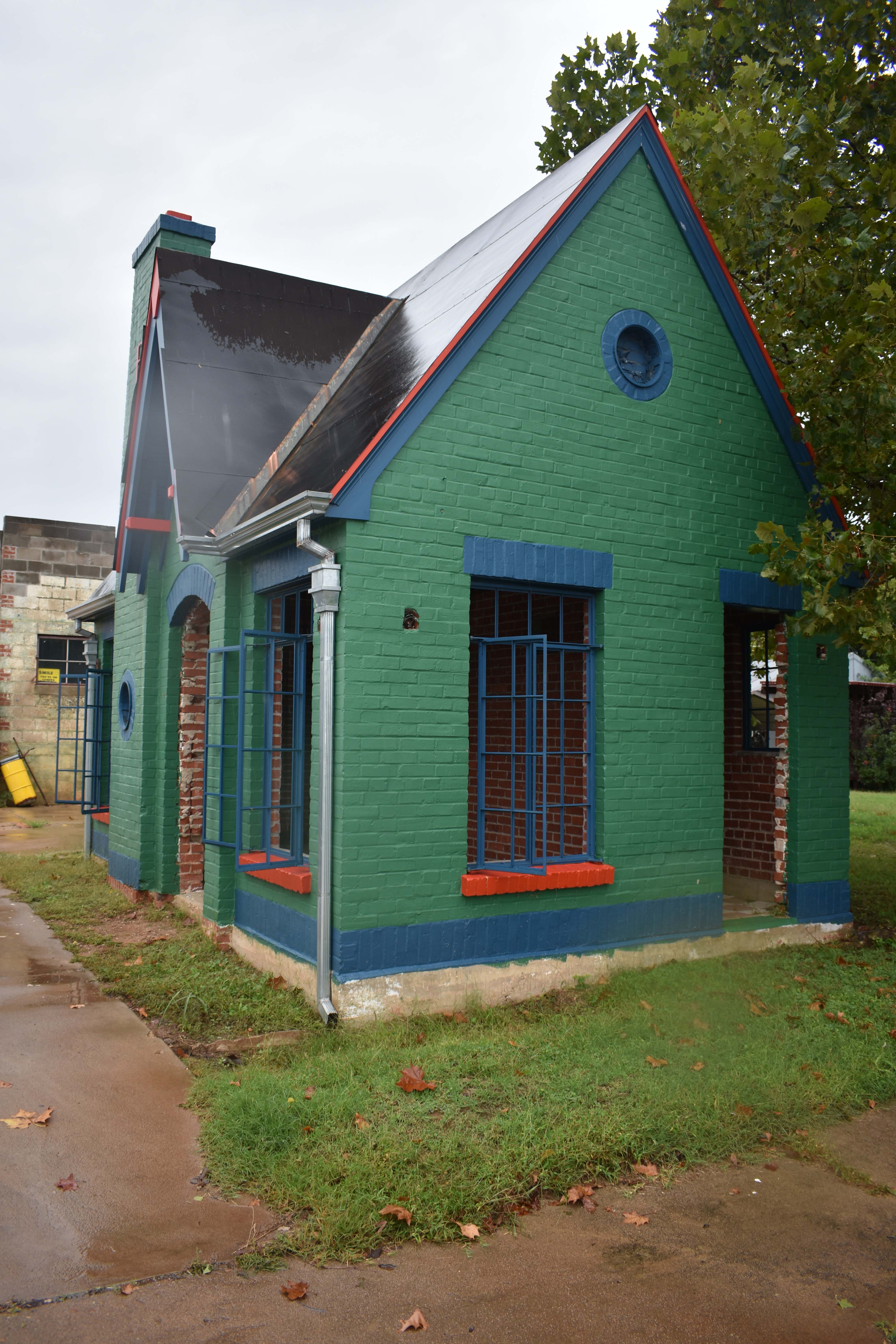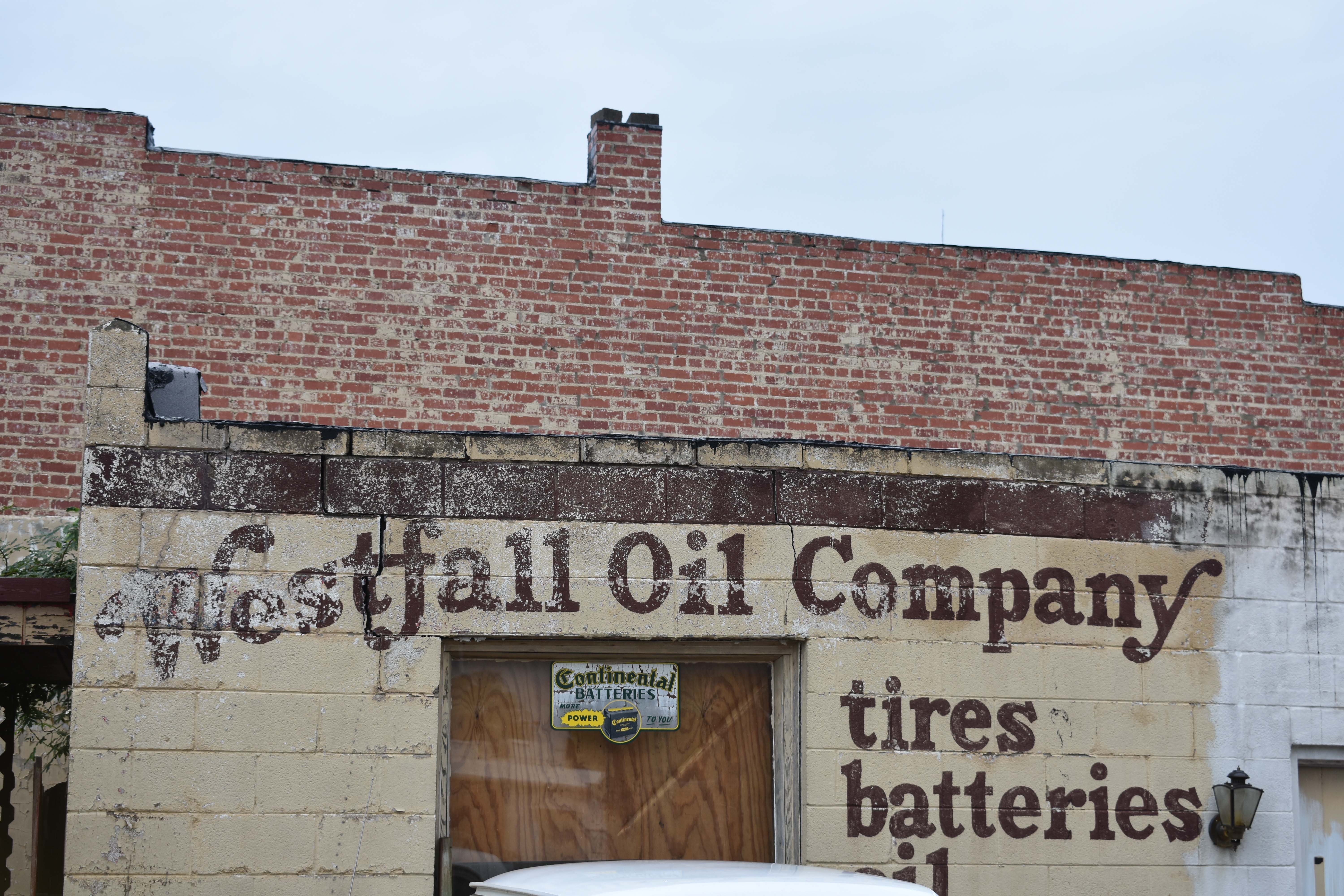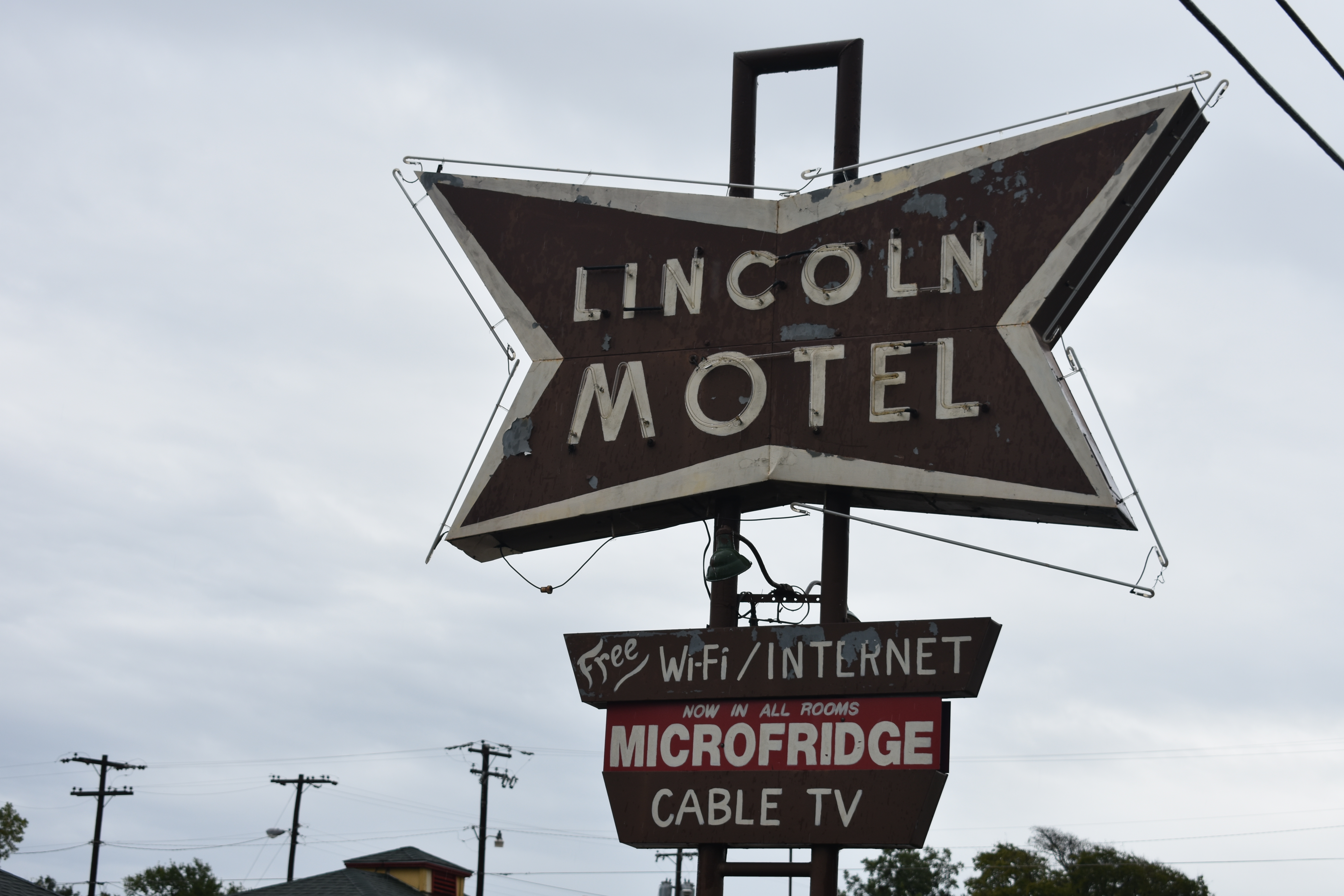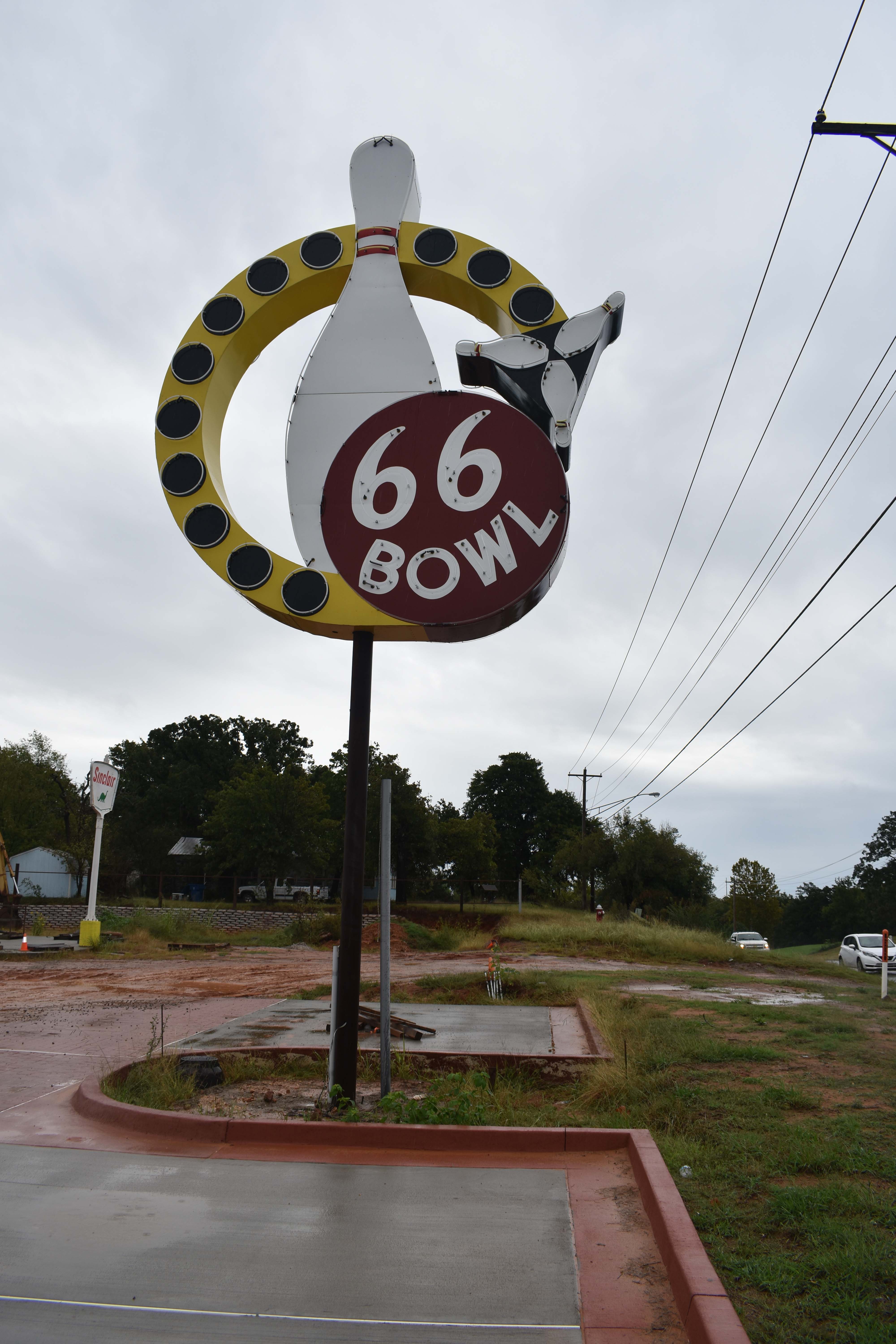 Sapulpa, Ok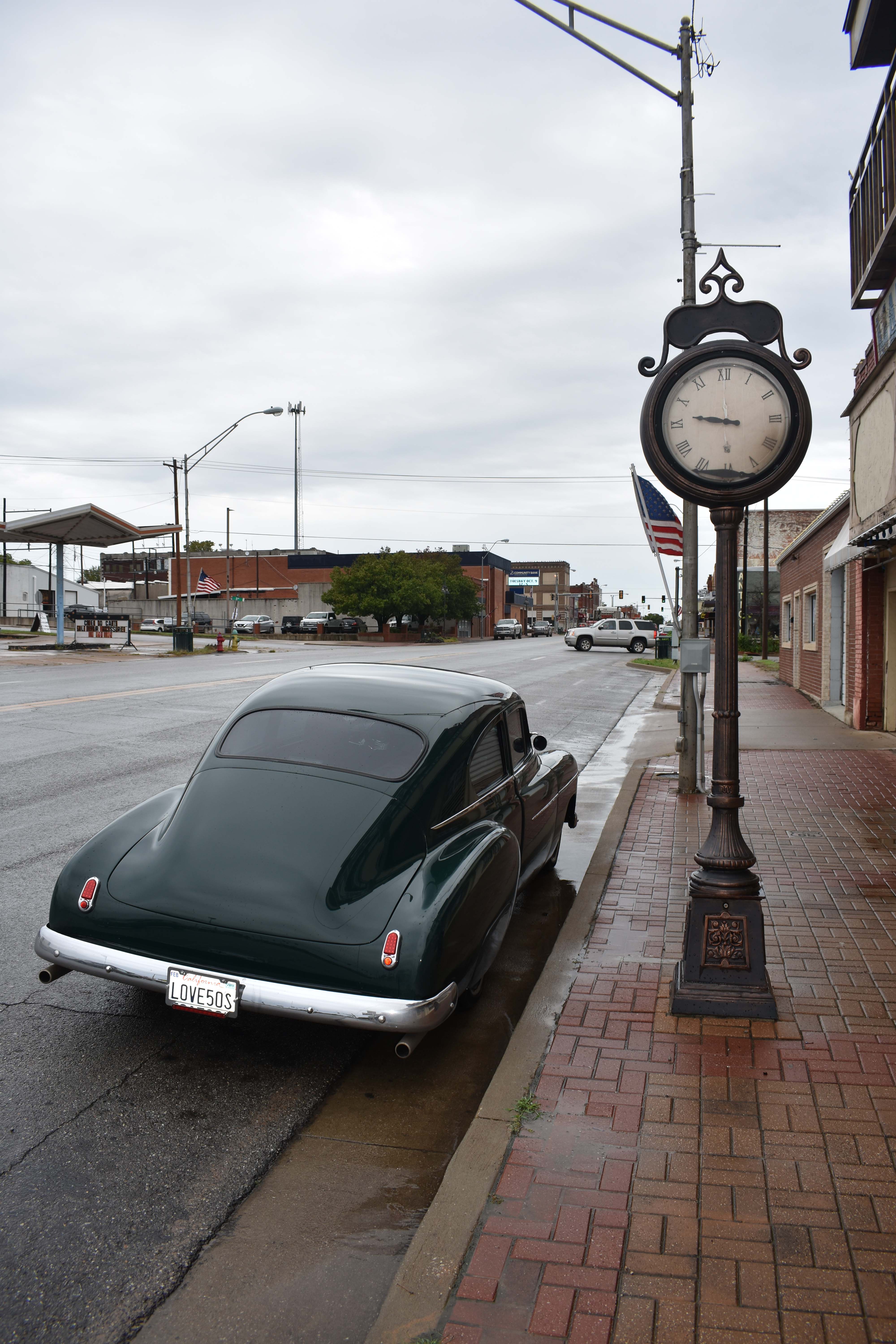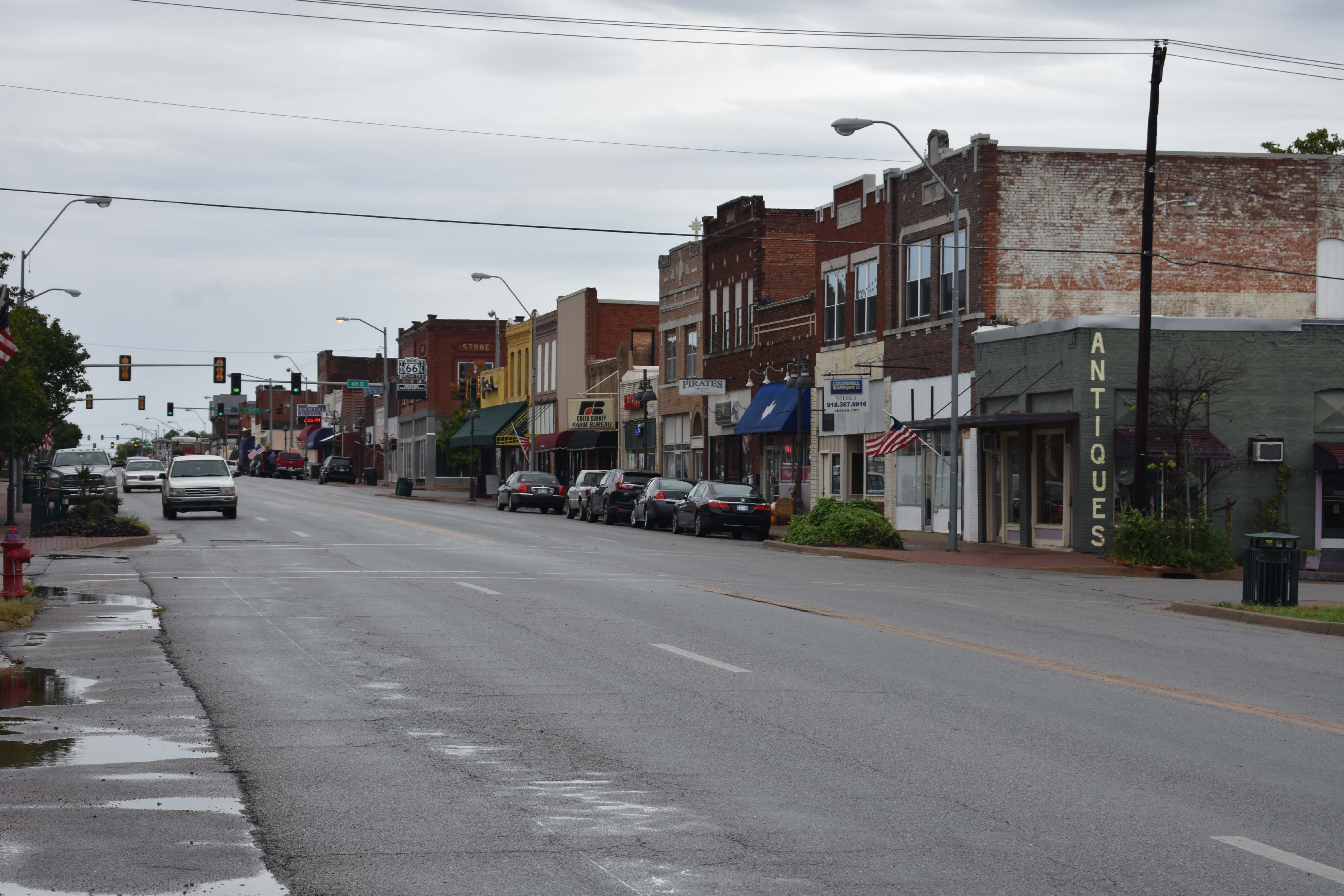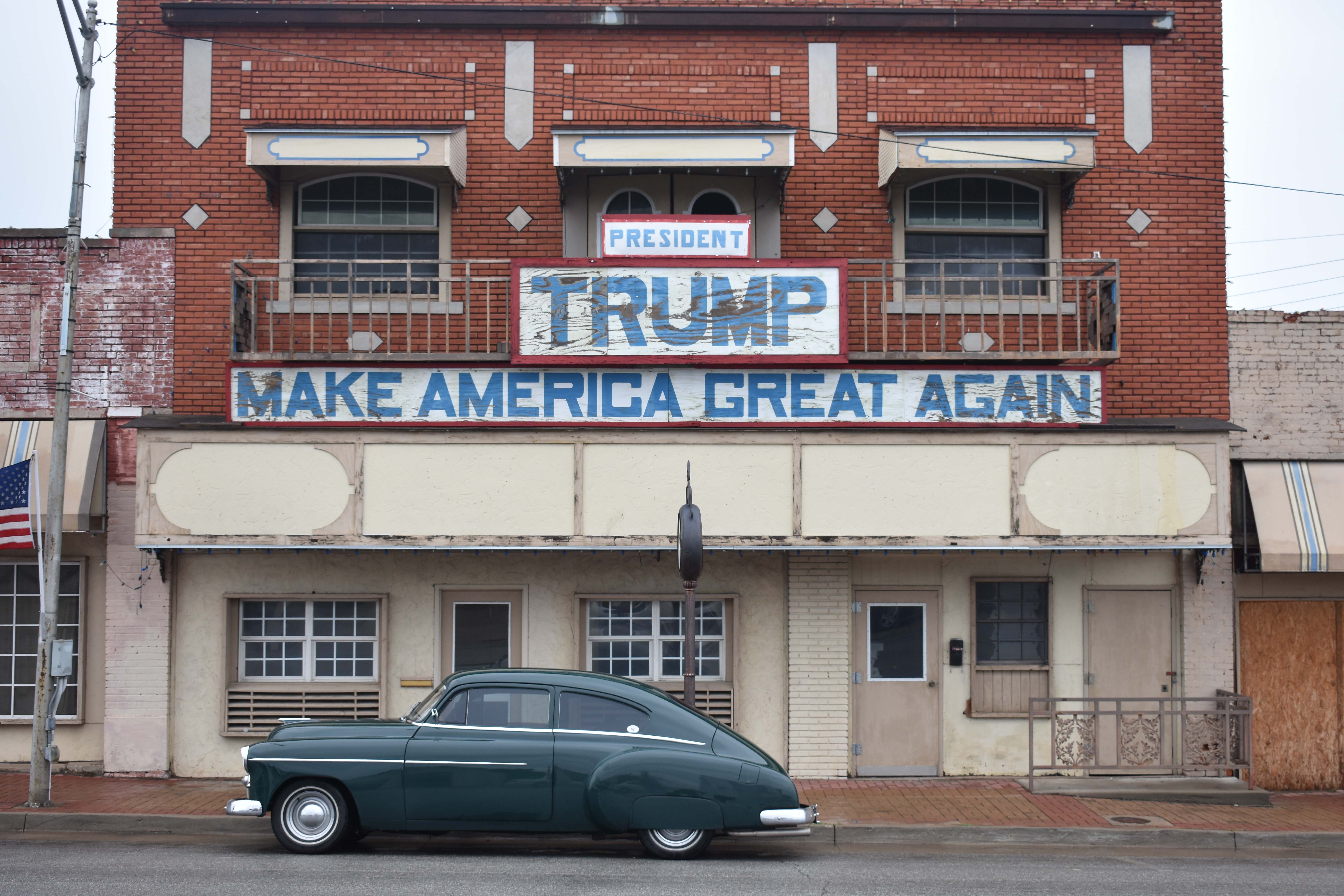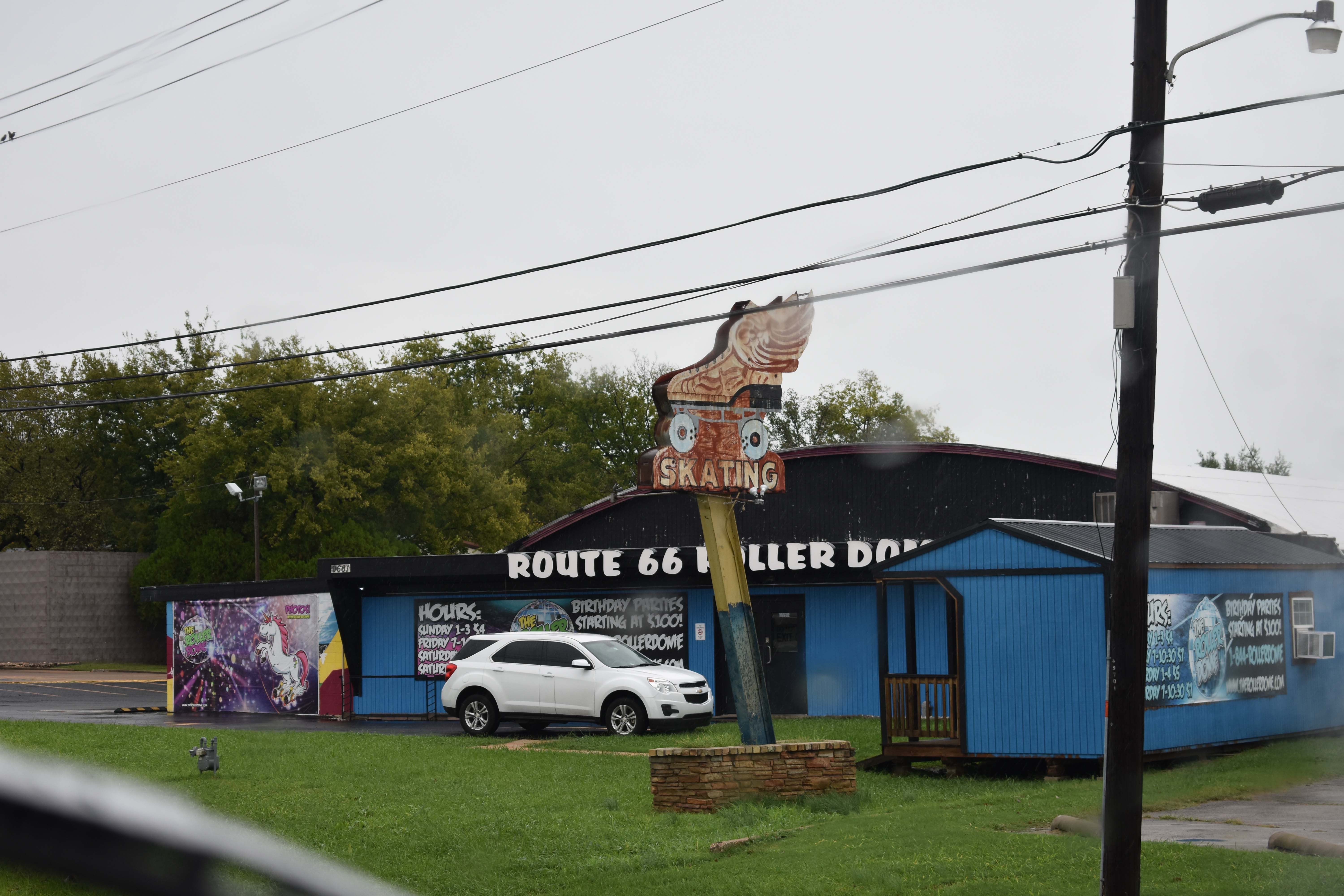 We detoured off of route 66 after Tulsa to deliver a telescope to our nephew in Bentsonville, Arkansas. Had a great time and quite a few laughs with Kevin over dinner before passing the telescope on to him.
Tomorrow Lebanon, Mo and back on 66!